Mark one or more of your poll's response options as correct. Wait for responses to come in. Then with one click, reveal the right answer on the live chart. Grading works for both multiple choice polls and clickable images. After the session, see how your participants fared. The downloadable Gradebook report grades all responses, and provides a participant ranking based on the number of correct responses and the average response time. You can even sync with your learning management system (LMS) – contact sales for details.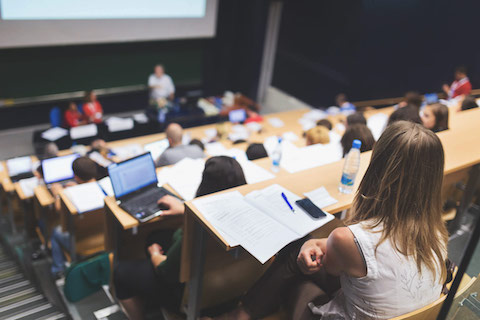 Graded participation in a large class
case study
Two polls per session keep history students on their toes, even in a huge group. Plus, a graded attendance poll keeps everyone honest and on-time.
Read more