From high-level overviews to detailed insights
Reporting compiles audience response data after any activity and reveals useful insights to the presenter. Reports share the number of polls, participants, average responses, and average engagement.

Report types include:
• Executive summary
• Pivot table
• Participant response history
• Gradebook

Export your data as a CSV file to create your own custom reports.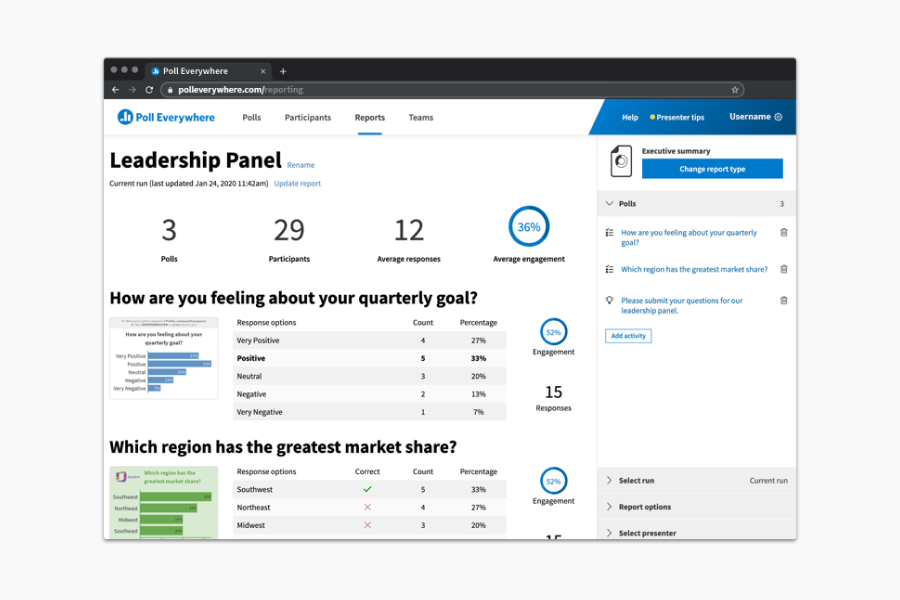 Grading
To access the gradebook report, learn more about the grading feature. Gauge your audience's comprehension with auto-graded responses and a gradebook report.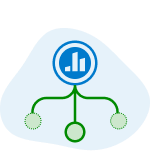 University- and department-wide accounts can integrate their learning management system (LMS) with Poll Everywhere. Export gradebook reports directly into your LMS.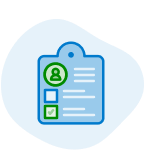 Register your participants before the presentation to identify them by name, email, phone number, or other information.
Get started with Poll Everywhere
Gather actionable data, engage your audience, and create powerful presentations that drive your business forward.