Seamless collaboration across your entire organization
Standardize presentations, align your team, and share workflows with just a few clicks. Designated Team managers can instantly share activities with teammates. Unlike account admins, Team managers will only have access to their assigned teams. They will not be able to invite new presenters or modify organization-wide account settings.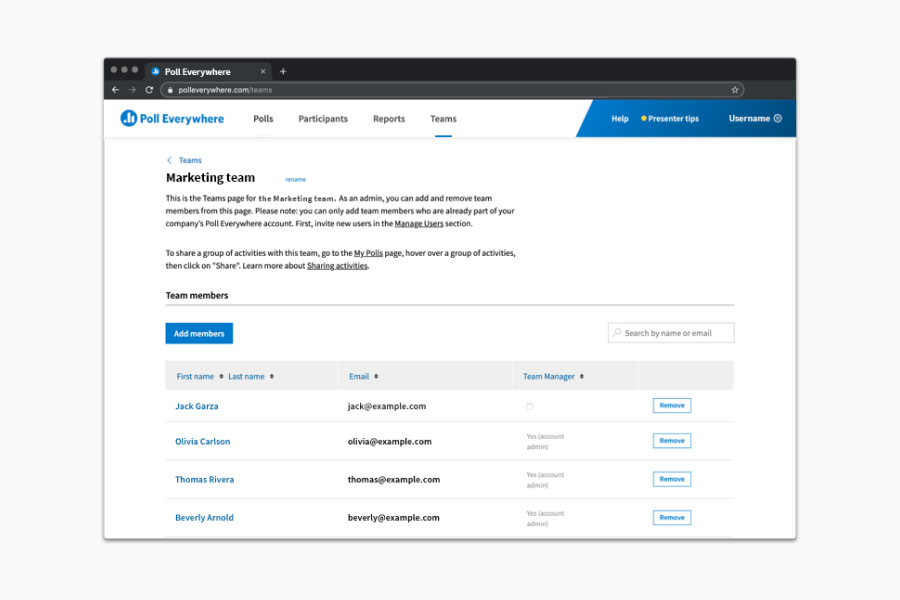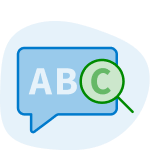 Custom keywords
Instantly engage your audience with custom response keywords designed to fit your team's unique needs.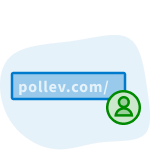 Custom usernames
Transform ordinary presentations into unique experiences. Create a personalized response link that enhances your story.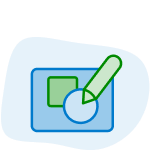 Custom branding
Customize your presentation to match your brand. Add your logo, company colors, and more to your Poll Everywhere activities.
Get started with Poll Everywhere
Simplify remote work, collect powerful data, and host engaging online meetings with just a few clicks.