Sharing with instructors and TA's
Adding subusers to your account allows you to share a paid plan with additional presenters. Each subuser you add will receive their own Poll Everywhere username.
Subusers can create their own polls and run their own reports, and have access to the same features as the account owner. They can also activate their polls at the same time as other subusers on the account, because each has her own username.
Subusers do not receive access to the polls, responses, or reports of other subusers, unless they are in the same team.
Step 1. To add a subuser, go to your My Polls page and click the Settings link at the top of the page.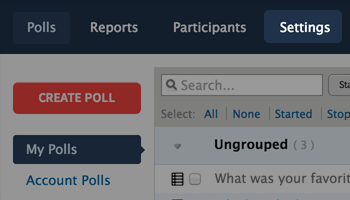 Step 2. Select 'Manage users' from the menu on the left side.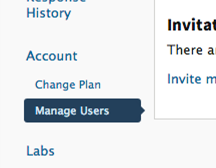 Step 3. Click 'Add more users'.

Step 4. Enter the email addresses of the people you wish to add as users to your account in the text box. Place each email address on a new line.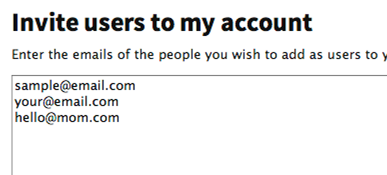 Step 5. Check the box stating you understand that you are sharing your premium features with subusers and click 'Send invitations'.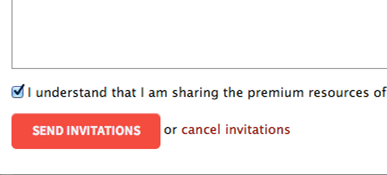 The top portion of the page will show accepted invitations. You can view the number of polls and the last login for each. You can also grant admin privileges to a user by checking the box next to their name in the Admin column. Warning: Subusers with admin privileges can make changes to and delete other subusers' polls.

The bottom portion of the page will show pending invitations that have not yet been accepted. You can right click on 'View Invitation', and copy/paste the link to send the invitation through your own email account. This is useful if the original invite has trouble getting through spam filters.