Customization that enhances your story
Craft tailor-made response links that engage your audience, instantly. Want to include your name in your personalized response link? We have you covered. Want to include your company's name? We can do that, too. Let us know how you'd like to customize the look and feel of your unique response page.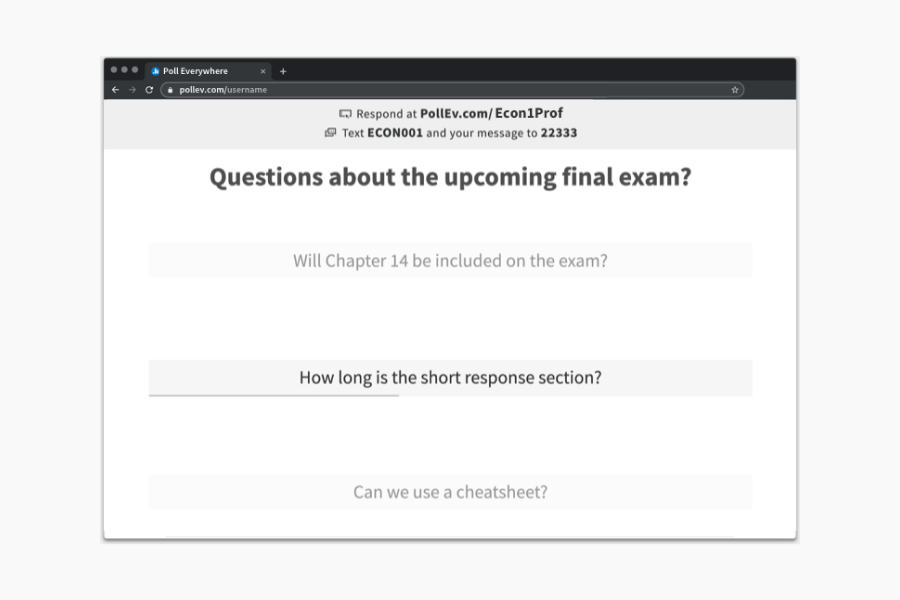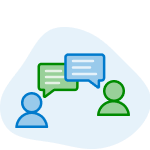 Team collaboration
Simplify remote work with Team collaboration. Standardize presentations, align your team, and share workflows with just a few clicks.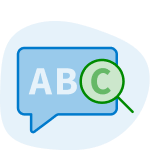 Custom keywords
Select custom response keywords that excite your audience, spark dialogue, and cultivate engagement.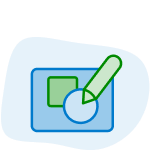 Custom branding
Customize your presentation to match your brand. Add your logo, company colors, and more to your Poll Everywhere activities.
Get started with Poll Everywhere
Gather actionable data, engage your audience, and create powerful presentations that drive your business forward.