Effortless interaction at your next staff meeting
Ensure the best ideas speak loudest. Crowdsource live feedback with Poll Everywhere.
Try it free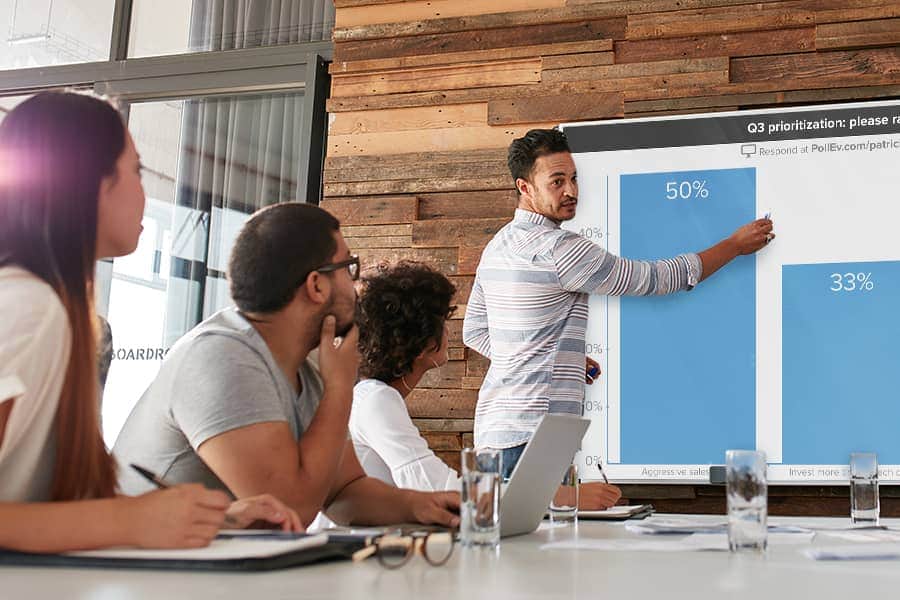 Create a lightning rod for questions and comments
Spark lively discussions with interactive questions. People respond using their phones, and responses appear live for all to see.
Crowdsource questions from the entire room as you present and respond to what everyone finds most important.
Brainstorm new ideas and quickly identify the best ones by letting people upvote responses from their peers.
Tackle sensitive topics and collect critical input with the anonymous response option that protects everyone's identity.
We started using live polling as a way to increase the interaction and engagement between the presenter and the audience.
Hewlett Packard Enterprise
The right questions for any staff meeting
People respond using their phones online or via SMS text messaging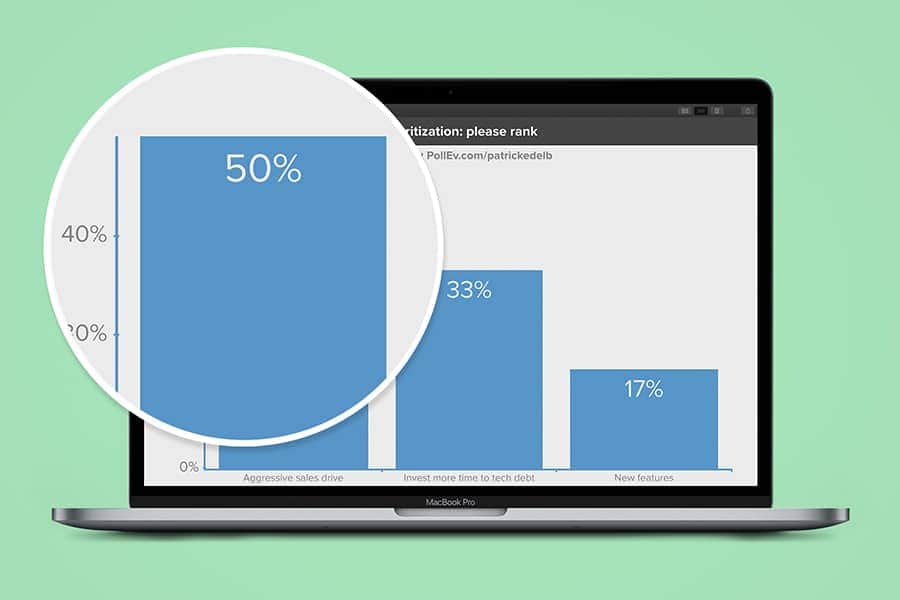 Create a question
Choose from six question types – including multiple-choice, word cloud, and Q&A – depending on the type of feedback you need.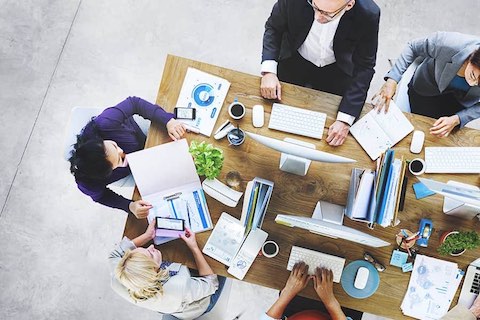 Collect responses
Present your question and collect responses live during the staff meeting. People respond using their phones or other devices.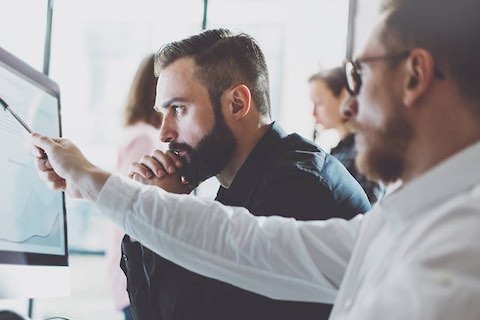 Discuss results
Everyone sees the responses appear on the presenter's display, either online or in PowerPoint. Respond to what employees care about most.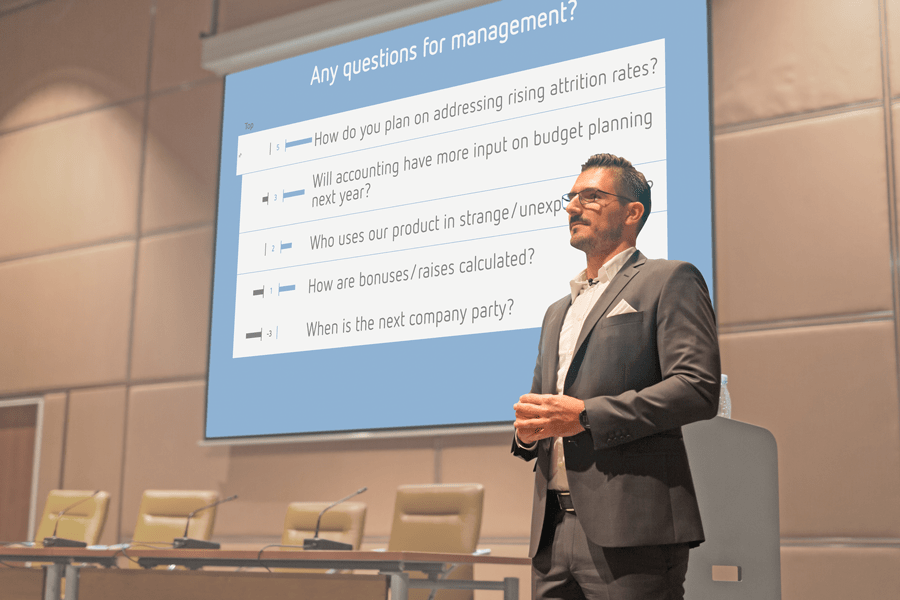 Surface great ideas using anonymity
Keep the staff meeting focused on what is being said, rather than who said it, by enabling Poll Everywhere's anonymous response option. Enabling this option ensures that each response cannot be traced back to its sender. This option is available for all question types.
Read more →
Over 75% of the Fortune 500 trust Poll Everywhere
We also help over 300,000 educators promote active learning in classrooms worldwide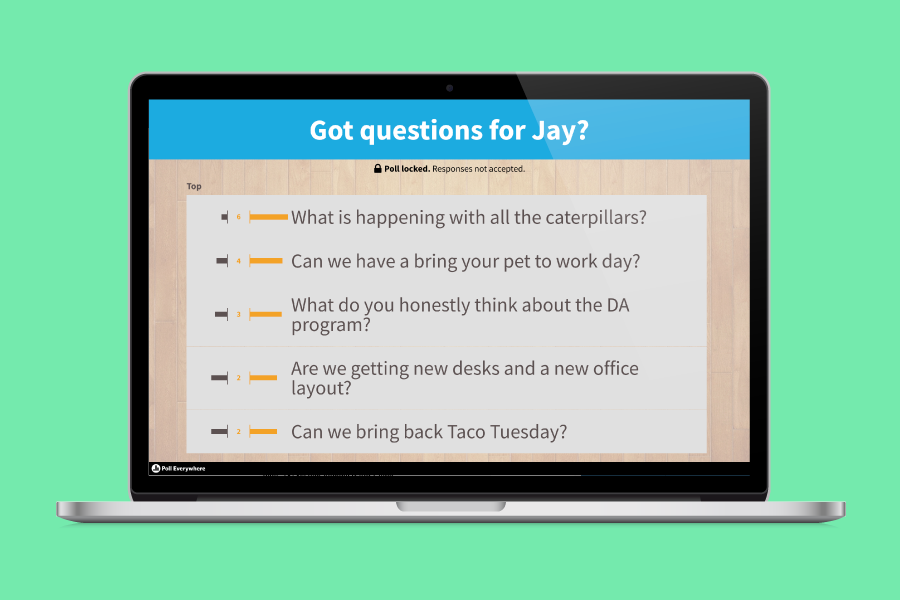 Maximizing engagement during staff meetings
case study
Blinds.com hosts company town hall meetings to take the pulse of hundreds of employees at once. "Someone would type in their answer and see it go up on the screen instantly. It's empowering," said communications administrator Brad Parler. "That's the true power that [Poll Everywhere] has unlocked for us."
Read more →
Ready to make the most of your meetings?
Find out how you can transform your next staff meeting with Poll Everywhere
Contact sales