While Poll Everywhere accounts have only a single Account Owner, sub-users can be added to most business & non-profit plans. Adding sub-users allows you to share a plan's features with additional presenters. Visit the Poll Everywhere plans page for details on available features.
Step 1: Log into your account, click on your name in the upper right corner and select Account admin.
Step 2: Select Manage users in the menu on the left if it is not already selected.
Step 3: Click the Invite users button in the top right corner of the page.

Step 4: Enter the email address of the person you'd like to add as a sub-user to your account (if you want them to be an admin, check the Admin box) then click Next.
Helpful tip: Be careful who you give admin privileges to. Sub-users with admin privileges can reorganize groups, and make changes to and delete other users' polls.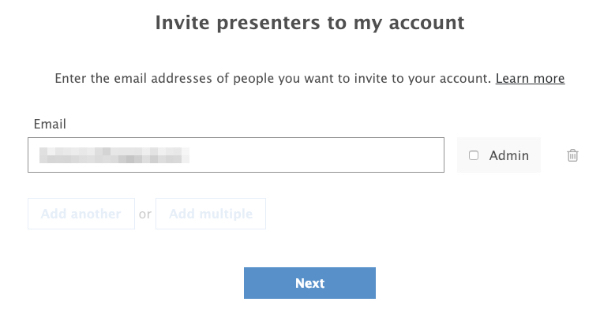 Step 5: If teams are enabled choose which team, if any, you want the sub-user(s) to be added to and click Next.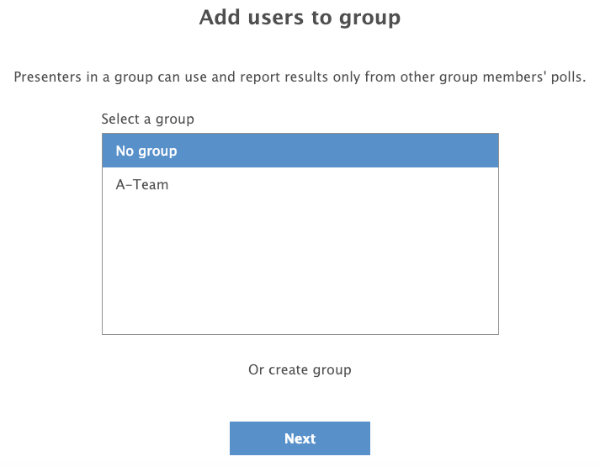 Step 6: Customize your invitation message, check the box indicating you understand you are sharing your account, then click the Invite button. The user(s) will receive an email with a link to join your account.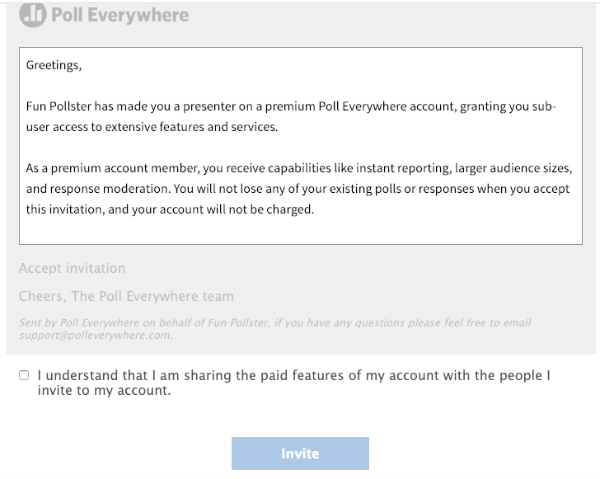 The Invitations tab of your Manage users page shows the invitations which are awaiting confirmation. From this tab you can cancel an invitation or resend it if necessary.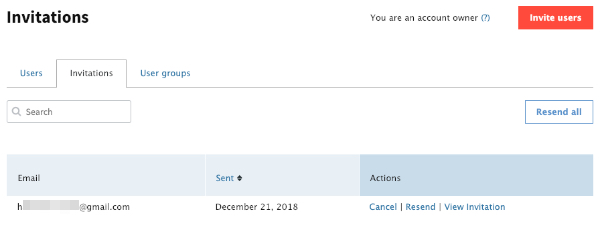 Users who accept an invitation will appear in the list on the Users tab. You can see the number of activities they have, responses received, last login and date they joined your account. You can also grant a user admin privileges by checking the box next to their name in the Admin column.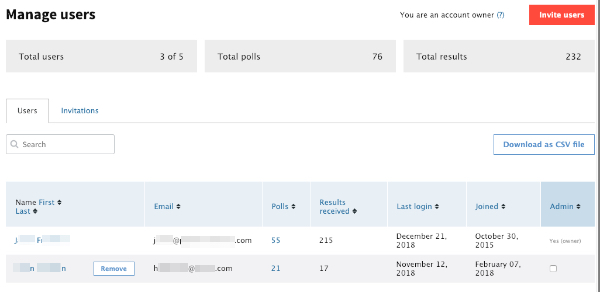 Was this article helpful?
Resources
Find out more about using Poll Everywhere to delight your audience, class, or colleagues.