Viewing/printing receipts
If you have ever had a paid plan you can access your receipts any time you want.
Log in to your account, click the gear icon on the top right, then select Settings. Click Order history in the menu on the left to view all of your charges to date. From here you can save them as PDF files which you can then print out if you need a hard copy. You can also view your next billing date if you have a current paid subscription as well.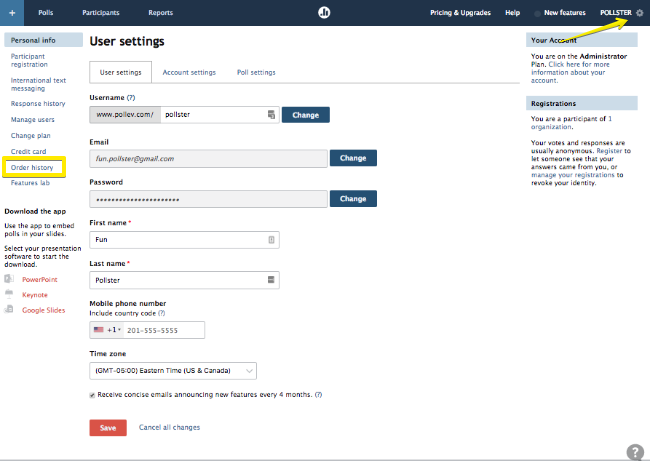 Was this article helpful?
Resources
Find out more about using Poll Everywhere to delight your audience, class, or colleagues.