Clickable image questions
The audience clicks on an image to respond. You can specify rectangular regions to count audience responses on the image. This poll type only allows voting on the web or the Poll Everywhere mobile apps.
Paid Feature: On a paid plan you can mark defined regions of the image as correct responses.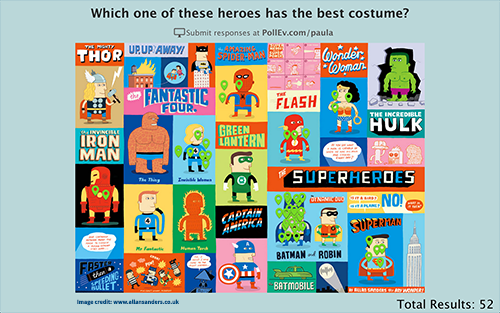 Was this article helpful?
Resources
Find out more about using Poll Everywhere to delight your audience, class, or colleagues.