Embed activities in Blackboard
While Poll Everywhere has BlackBoard integration to import your class roster and export gradebook reports, it does not have a built-in method to embed activities within BlackBoard. It is possible, however, to use the Item tool in BlackBoard to embed activities. The steps below will walk you through the process.
Step 1: On your Activities page, click the title of the activity you want to embed.

Step 2: Select the Present tab near the top right of the window.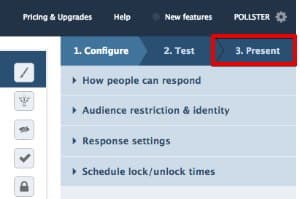 Step 3: Click Share then scroll to the bottom of the menu and select Embed poll.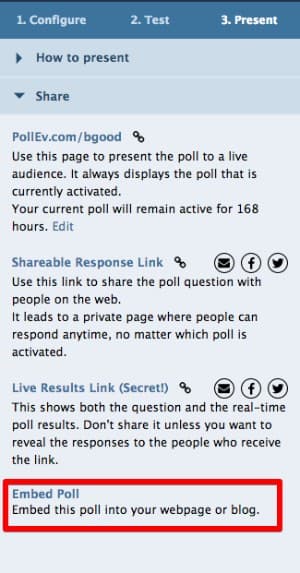 Step 4: Copy the embed snippet of your choice. You can select the Web response to accept responses within Blackboard or the Live results to display the results.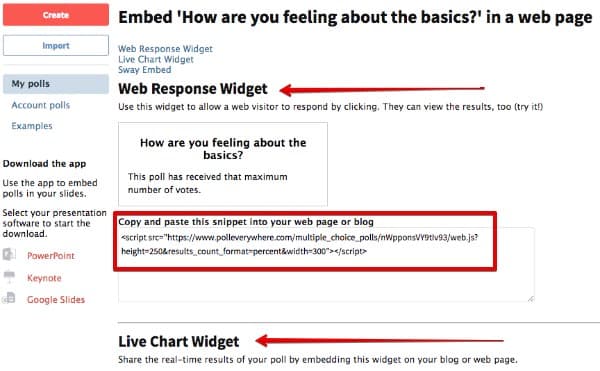 Step 5: In BlackBoard, select Build Content > Item.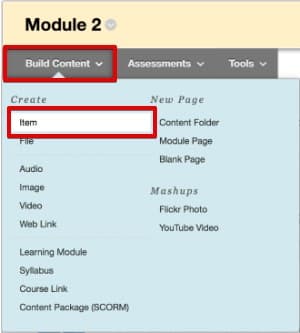 Step 6: Click the HTML button on the right of the text options.

Step 7: Paste the embed snippet you copied from Poll Everywhere and click Update.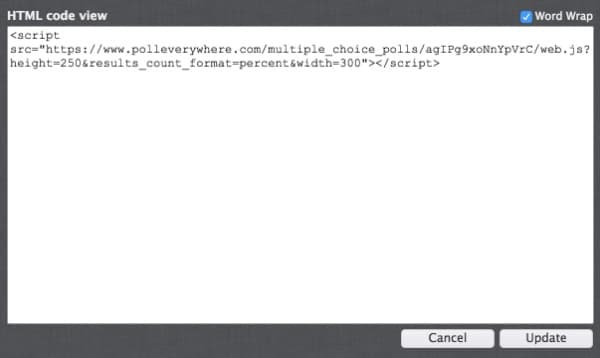 When you're finished, you will see an example of your embedded activity.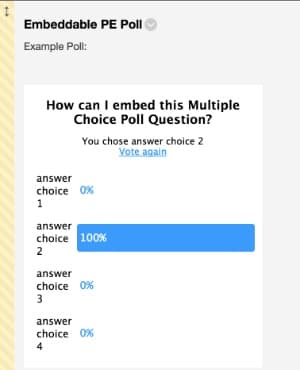 Was this article helpful?
Resources
Find out more about using Poll Everywhere to delight your audience, class, or colleagues.