In addition to presenting your activities live in front of an audience, you can also share and publish them on the web. While you can share your activities and responses via email with links, this article will discuss ways to embed your activities into a webpage.
You can find the tools to share and publish your activities in the Configure menu. Select the Present tab, then click the Share link to expand that menu. At the bottom of the Share menu, select the Embed poll link.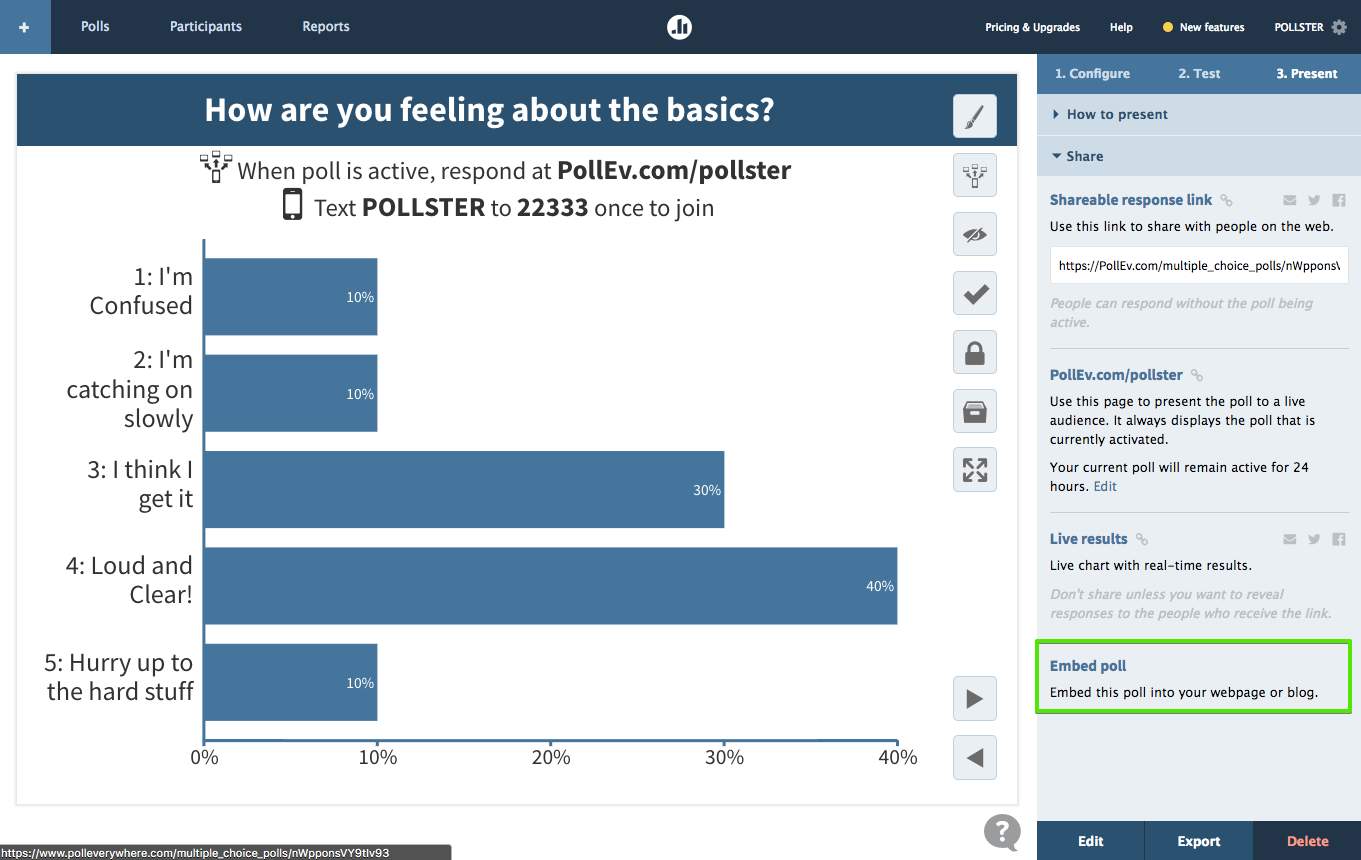 This link will bring you to a page with embedding tools for this particular activity. You'll see two or three different embedding options depending on the type of activity selected.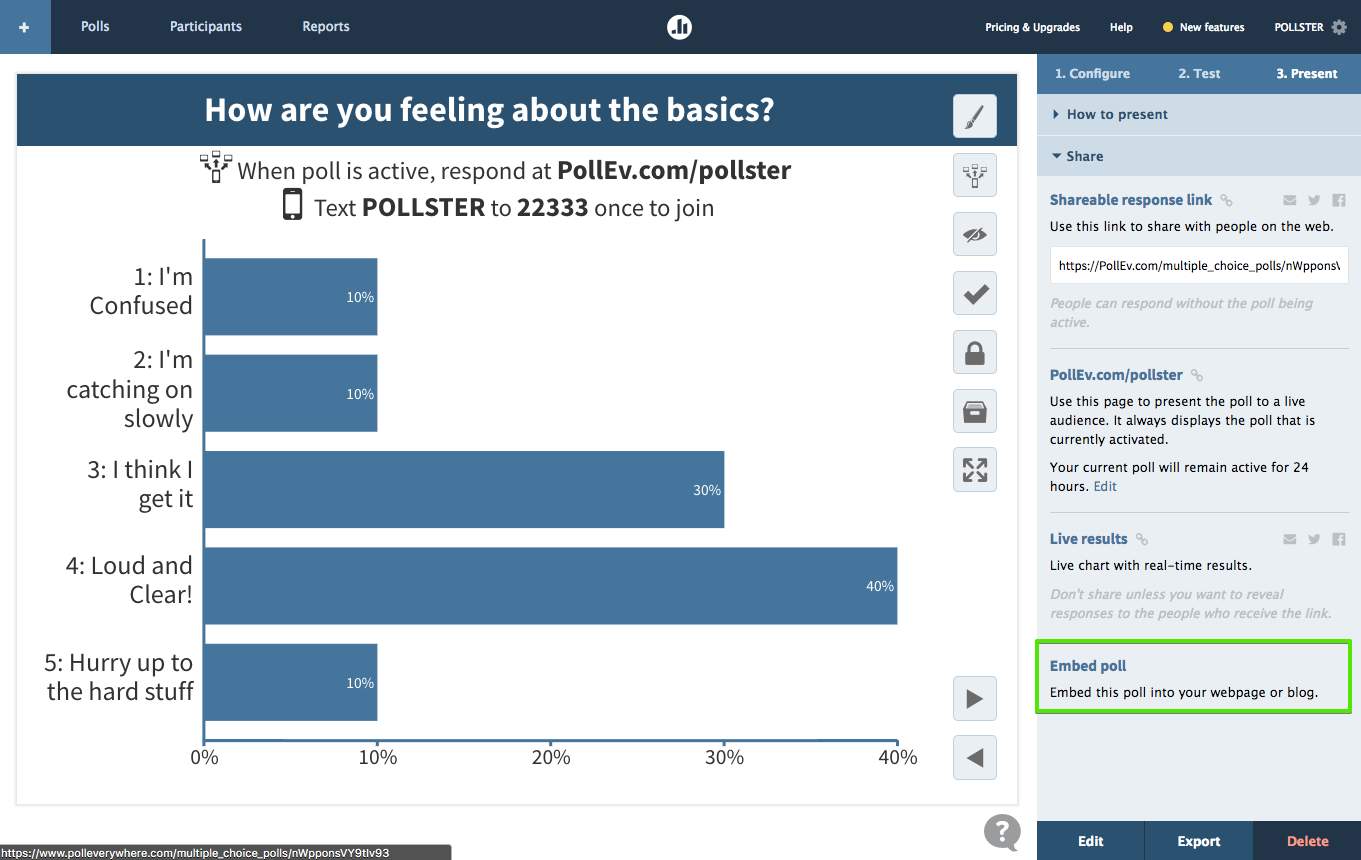 Presenters can use a javascript voting and results widget to embed multiple choice polls directly into a website. With this option, participants can vote by clicking a button embedded into your webpage. To embed widget, copy and paste the provided code snippet into your webpage or blog.
You can test out our javascript voting widget with this example poll here:
Note: The javascript voting widget is only for multiple choice polls, and it can not be styled or recolored.
If you've selected an activity other than a multiple choice poll, or you simply want participants to vote in a more traditional manner (perhaps for reporting/grading purposes) you will also find code to embed your activity slide into a website using an iframe. Copy and paste the provided code snippet into your website to share real-time results of your activity.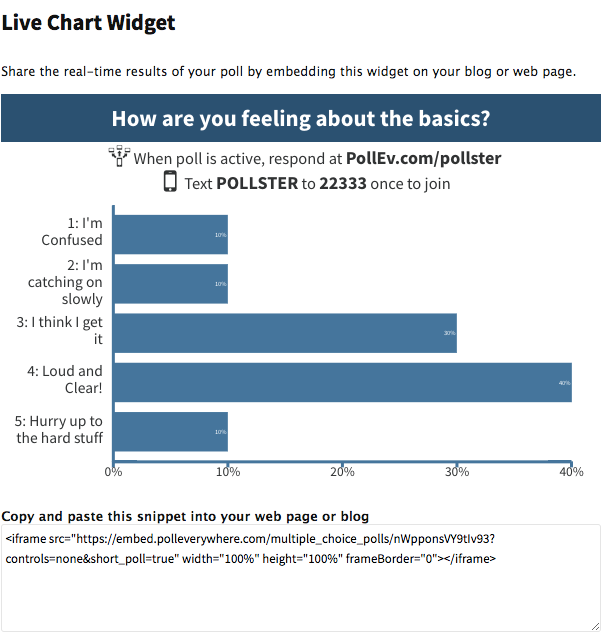 Was this article helpful?
Resources
Find out more about using Poll Everywhere to delight your audience, class, or colleagues.