Presenters can use a shareable response link to create and share a permanent response page for a specific activity. This link does not require the poll or survey to be active.
There are two ways to get the shareable response link for an activity.
Open an activity and select the Present tab, then click the Share link to expand that menu. The top option in the Share menu is for shareable response links. You can either use the quick access tools to share your activity's permanent response page by email, Twitter, or Facebook, or copy the link provided manually and share it however you wish.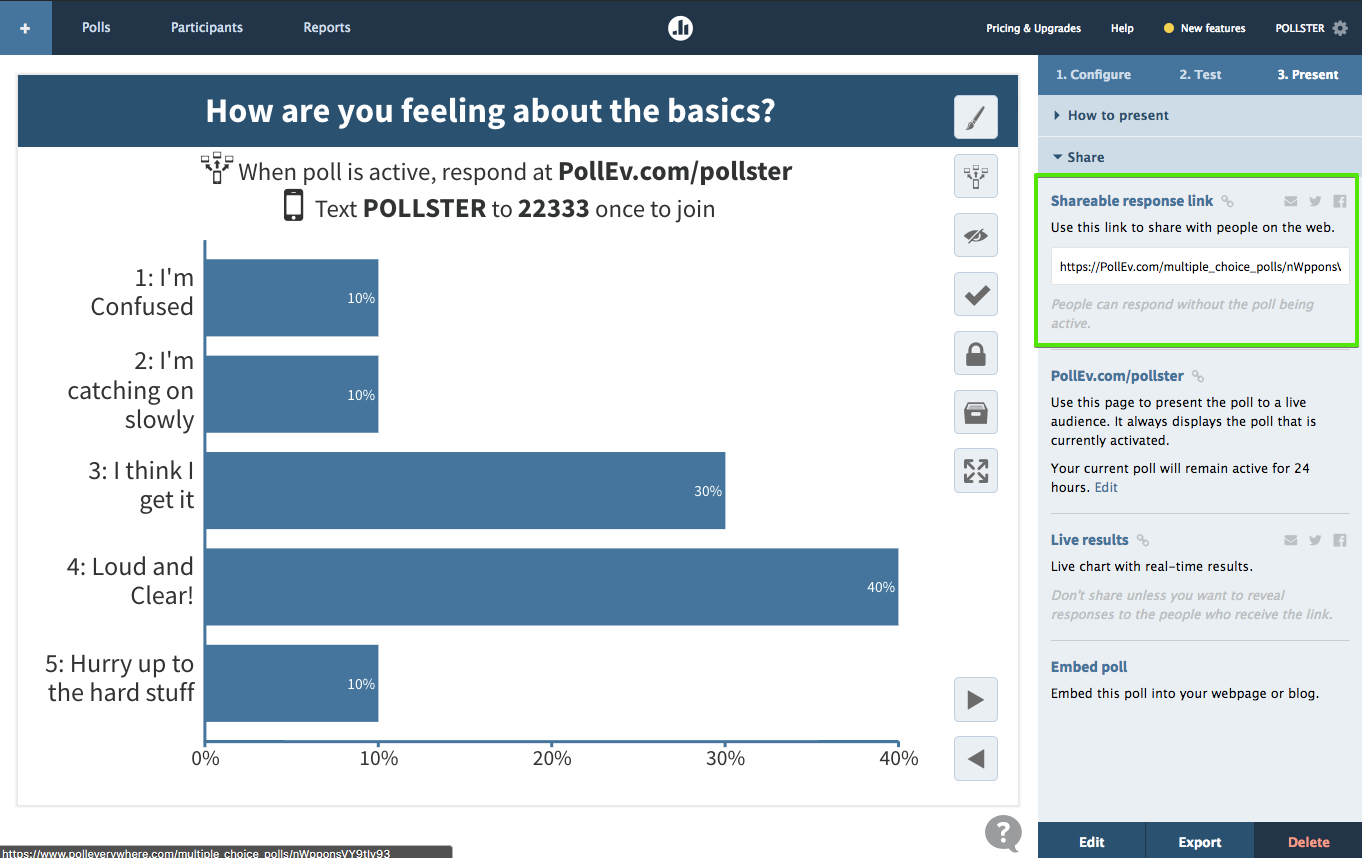 You can also access the shareable response link on your My Polls page. To do so, hover the mouse pointer over an activity line on your My Polls page and click the Share link. A pop-up with the Shareable response link will appear. It will have the same quick access tools as the Share menu.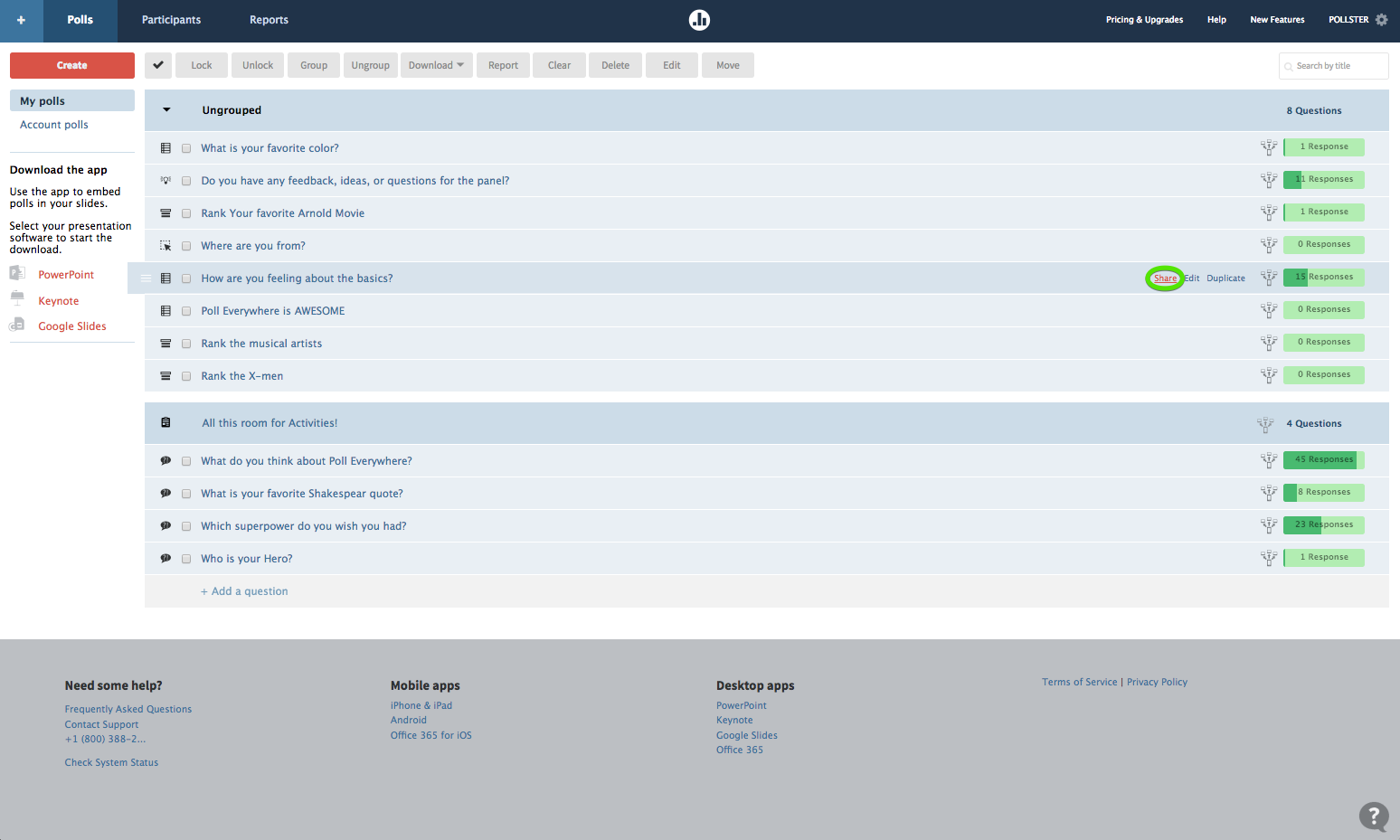 Activities must have web response enabled for participants to respond via your shareable response link.
Was this article helpful?
Resources
Find out more about using Poll Everywhere to delight your audience, class, or colleagues.