If you are having trouble displaying your activities, or if your activities are displaying on the wrong screen while using the Poll Everywhere for MacOS presentation application, you might be able to solve the problem using the Force Monitor Selection command.
Open PollEv Presenter so it is the foremost window on your screen, and its menu is present in the menu bar at the top of the screen.

On the menu bar at the top of the screen, click Help and hover the pointer over Force Monitor Selection to expand its menu.

Choose the monitor and aspect ratio according to how and where you want your activity to be displayed.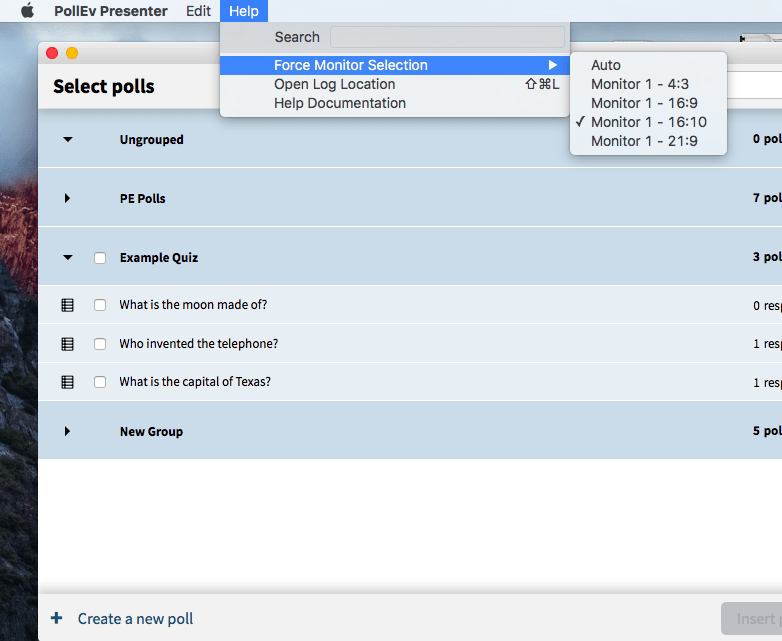 Retry your presentation in slideshow mode. Your activities will display using the screen and aspect ratio you've selected.
If you continue to have trouble please gather your logs and contact support.
Was this article helpful?
Resources
Find out more about using Poll Everywhere to delight your audience, class, or colleagues.