Update PollEv Presenter for Mac
PollEv Presenter for Mac should update automatically by default but it is possible to manually check for a newer version. Follow these steps to see if there are any updates available:
Open the Poll Ev Presenter App.

Once the app is open and running, select PollEv Presenter from the taskbar at the top of your screen.

Select "Check for Updates…" from the drop down menu and install any updates that are available.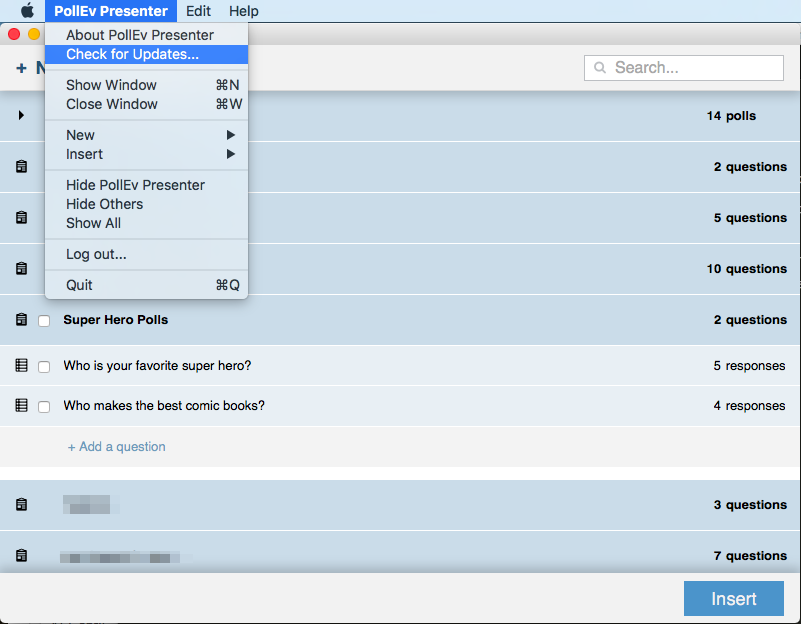 Was this article helpful?
Resources
Find out more about using Poll Everywhere to delight your audience, class, or colleagues.