PollEv page isn't updating/displaying activities
When you activate a question that allows web responses, the system will publish the activity to your PollEv.com response page (i.e. PollEv.com/your-username).
To activate a poll or survey from the My Polls page, click the Activate icon located to the right side of the poll's title bar. You will see the active poll or survey highlighted in green on your My Polls page.

You can activate a question from the activity edit page by selecting either the Activate or Fullscreen buttons depending on how you want to present the activity.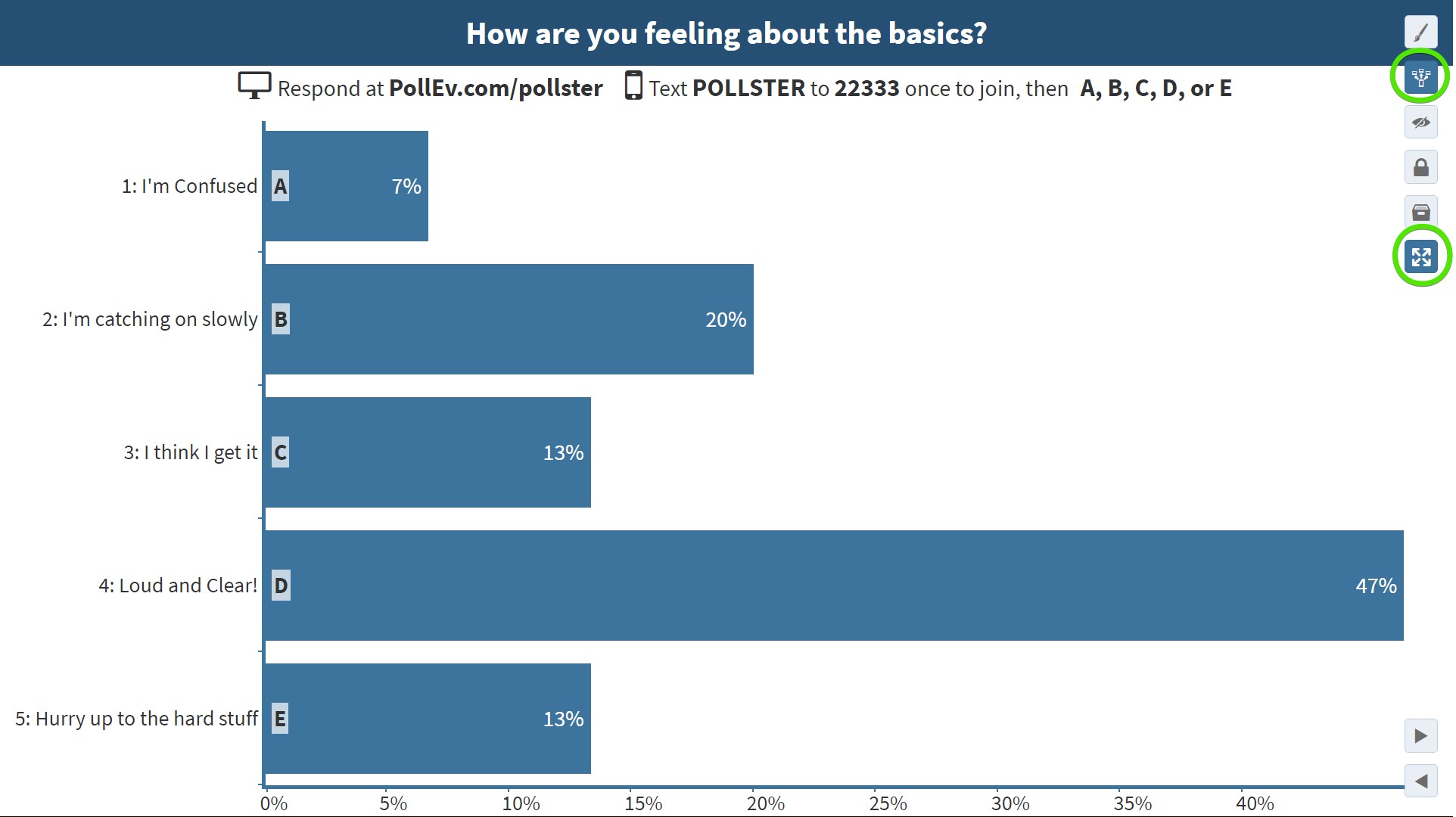 If you are in full screen presentation mode, the activity you are currently displaying will automatically be activated. The response page will update automatically and stay in sync with whatever activity you have displayed on screen while in fullscreen mode.
Helpful tip: Only one question (or survey) in your account can be activated at a time.
To present your activities from within a Powerpoint, Keynote, or Google Slides presentation you will need to have the Poll Everywhere Presentation app installed and be logged in to your account to ensure your questions activate.
Check out the following articles for more information.

If you have followed the activation steps and are still experiencing trouble presenting activities, please contact customer service.
Was this article helpful?
Resources
Find out more about using Poll Everywhere to delight your audience, class, or colleagues.