Engage Teammates

Incorporate feedback in real time

Generate longterm insights
Engage Teammates

Incorporate feedback in real time

Generate longterm insights
Trusted by 75% of Fortune 500 and 500,000+ educators
Poll Everywhere powers inclusive conversations worldwide
We work where you work
Download Poll Everywhere on your devices to get the complete, interactive experience for both presenters and participants.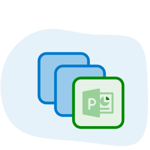 PowerPoint
Engage audiences directly from your PowerPoint presentation.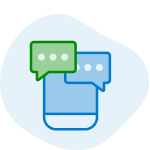 Mobile
Join a presentation to start responding to activities on your phone or tablet.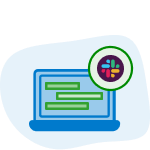 Slack
Ask an interactive question in your team's Slack channels.
Collect feedback on the fly
Step 1: Select "Add to Slack" to install Poll Everywhere for Slack. Next, select "Authorize."

Step 2: Open the Shortcuts menu in Slack and find Poll Everywhere to create and share your activity.

Step 3: Participants respond by selecting from the Multiple choice options or entering their Q&A response directly.


Get started
Add live audience engagement to your Slack conversations with the Poll Everywhere app.