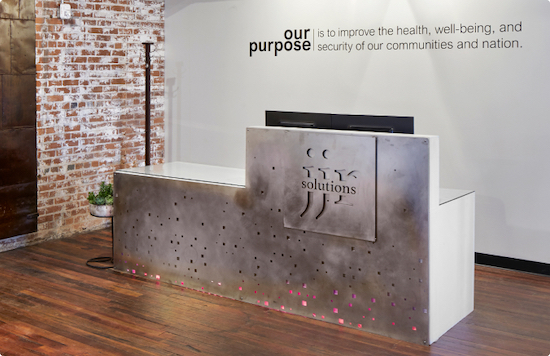 Location

Ohio

Size

10+

Use case

Online meetings
We're looking forward to using Poll Everywhere more for our communications efforts.
Kara DeMusz, Marketing Communications Manager at JJR Solutions, weighed in on key discussions using live Poll Everywhere activities.
Uncovering key insights
Kara works on both external and internal communications at JJR Solutions. "We raise awareness and understanding about who JJR Solutions is and what we do. We also have some additional initiatives that drive deeper to build relationships and establish loyal partnerships with potential clients and business teammates."
At a recent company summit, Kara got the chance to respond to the live activities Chief Marketing Officer, Dan Marion, presented. "Dan was exposed to Poll Everywhere during a recent online training session presented by Prosci on Understanding Change Impact. He was preparing an internal PowerPoint presentation on a significant company reorganization and thought Poll Everywhere activities were a great fit. He used embedded activities to promote active engagement and quantify readiness for change."
Most attendees were using their phones to submit responses in person, while Kara joined remotely.
Poll Everywhere was very well received. People enjoyed responding and it was very engaging and fun.
Measuring audience sentiment
As Dan advanced through his PowerPoint slides, he presented questions to hear from everyone in the group. "We were discussing a change that was going to happen at the company. Dan started with a clickable image activity allowing us to place ourselves on the ADKAR scale. In real time, people could share whether they're aware of the change, whether they understand it, or whether they're committed to it. Then, at the end of the presentation, he ran the same question again to see if there were any differences."
Kara and the other participants in the session also created a word cloud and a variety of other activity types. "That added interactivity to the presentation so it wasn't just one presenter talking the whole time."
After seeing how Poll Everywhere sparked conversations during the summit, Kara is excited to see the tool used in new ways.
I'm on a committee for a nonprofit organization that's hosting a virtual event at the end of October, and they brought up that they're planning to use Poll Everywhere. We will hopefully be getting another chance to see it in action soon.