Alex Johnson didn't want to run a typical fantasy football league. He wanted to create a fantasy experience that more closely mimicked the intricacies of the game itself, including free agency and leagues that spanned multiple seasons.
To do that, he needed a voting mechanism that was both completely anonymous and fast and simple to use from a smartphone.
He uses Poll Everywhere's seamless mobile voting to simulate a draft with his busy league opponents in a simulated draft.
How do you poll people who are always on the move?
Alex's league opponents are scattered throughout the US, and they're busy professionals who are always on the go.
So if Alex's colleagues—one a doctor, another a lawyer, all with little time to spare—were going to participate, voting had to be lighting fast. They needed to be able to whip out their phones and enter their vote quickly, as they moved from patient to patient or courtroom to courtroom.
Poll Everywhere's mobile capabilities fit the bill.
I'd looked at a couple of options, but [Poll Everywhere] rendering in HTML5 made it easier to do via mobile.
Use Poll Everywhere's anonymous surveys, with a single shareable link for fast mobile voting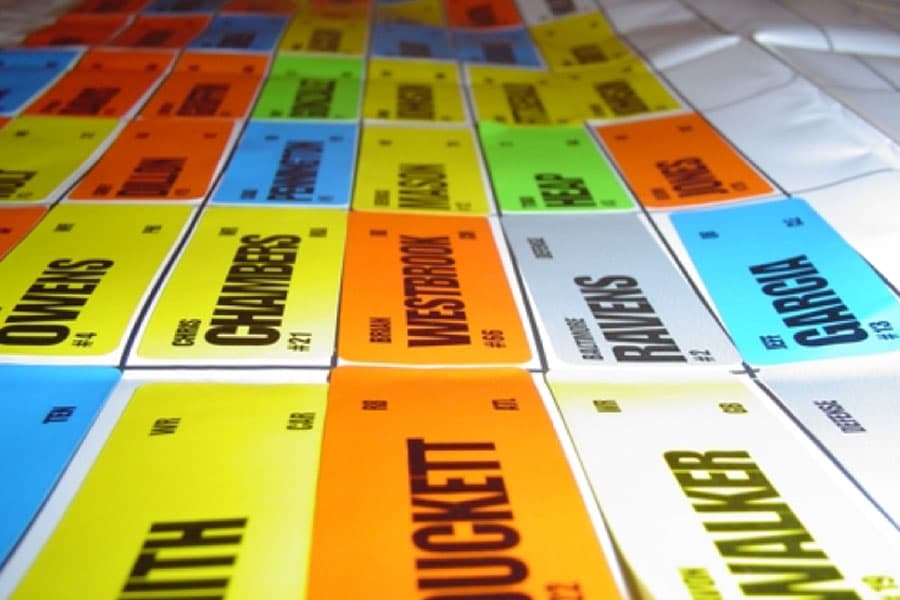 To create a dynasty league, Alex and his fantasy opponents needed two things: free agency and a subsequent draft to recoup losses when a player left one of their teams via free agency.
The trick was to create a way for everyone to vote players off of an opponent's team. Players voted off were deemed to have "left" the team via free agency.
We basically wanted to keep players from previous years to do a dynasty mode.
To handle the voting, Alex used Poll Everywhere's new survey feature, which allowed him to send out one link for multiple poll questions. He simply copied and pasted the survey link in a text message to his cohorts.
Voting had to be anonymous. No one could know who was voting how, or that knowledge might give someone an unfair advantage. Luckily, PollEv has anonymity baked right in.
Alex collected the responses himself, then shared the individual results with each person, privately.
Mobile Made Easy and Built-in Anonymity
Once the voting was finished, everyone in the league was left with two players on their team. Then, Alex would hold a seven-round draft (using the survey feature again), so everyone could fill their rosters out again. The answers all came in to Alex (the league owner), and he updated the list of available players as they came in.
After the draft, Alex simply signed into his Yahoo! Sports league and inputted the results, dropping players that had been lost to free agency and adding players that had been drafted.
How can you do this?
Step 1
Set up your fantasy league on ESPN or Yahoo! Sports or [enter any other fantasy football site here].
Step 2
Go about your first season as you normally would.
Step 3
At the end of the season, create a survey for free agency, assigning the league owner the role of moderator. (Be sure to set responses to anonymous.)
Step 4
Send everyone in the league the survey link with multiple choice polls: one question for each team, where each player on a given team is a possible answer.