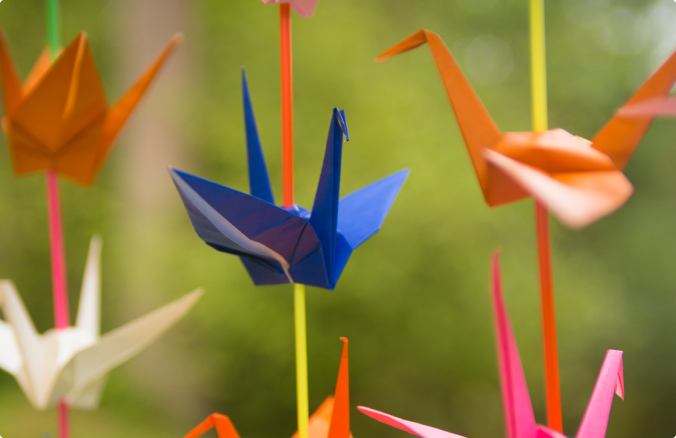 Location

England

Size

10+

Use case

Events
"It's really filled a lot of people's Friday nights. I still get messages saying, 'I'm really looking forward to tomorrow.' It's one of those things that's just holding people together."
Justin Crane, Director at The Crane Event, brought his extensive event management skills to his friend group by incorporating Poll Everywhere into their virtual trivia nights. "It wouldn't be a Friday night without everyone down at the pub. We were looking for something to replace that experience with, and as an events person, I decided to host trivia for our friends. It really came down to Poll Everywhere being the easiest tool and the one I was most familiar with."
From conferences to game nights
Justin discovered Poll Everywhere through his work at The Crane Event, mainly with clients' larger conferences. "Poll Everywhere was the first audience response system I came across. Since then, I recommend that our clients use it because I'm familiar with it, it's very cost effective, and it has a lot of useful features.
"At conferences, Justin usually saw word clouds used as icebreakers and Q&A activities for gathering audience questions. "The key is to get people familiar with the tool early on. Whether it's in person or virtually, giving attendees a chance to respond to an activity like a word cloud while they're waiting for the event to start can make things run smoother when you ask an interactive question during the presentation.
"More recently, Justin has applied the tool to a more lighthearted setting. "We started our trivia nights on a Friday in late March with about fifty participants. Eighteen weeks later, we're still here. Each week's been fifty questions with five rounds of ten questions each, so we're coming close to having a thousand questions in total. It's become a real staple of people's Friday nights. We call it the Big Friday Night Inn, so we're keeping it puntastic."
To get participants familiar with the tool, Justin used QR codes as a way to get to his PollEv.com URL quickly.
"It was brilliant. Once participants joined, they got it really quickly. Everyone loved it and jumped on board right away. We've even had friends from Australia join at 4:30 in the morning ready to go."
Adding friendly competition
Justin turned to Poll Everywhere Competitions because of the features they had to offer. "With Competitions, the quiz basically marked itself as we went along. I didn't have to rely on people's spellings or look everything over at the end. Also, if people didn't know they answer, they would have at least a one in four chance of getting it right."
A few weeks in, Justin started sourcing questions from his friends to make the experience more personal. "It's been really interesting because they add questions about things they know well, like their favorite movies or genres, or the intricacies of their jobs. For example, we had somebody who works for the London Symphony Orchestra contribute a whole round on classical music. We were all terrible at it, but again, we had a one in four chance."
The key that keeps friends coming back is Justin's fun approach. "We throw some wild cards out just to get people laughing and enjoying themselves. Sometimes we'll add in images and emojis to have a funny or interesting visual. We really don't take it too seriously at all. It's good fun and people keep coming back to it even without a prize."
With five rounds, Justin's trivia nights include lots of variety during breaks. "Sometimes, I'll insert the Competition into Google Slides and break up the rounds with a word cloud. I'll add a clue to the next topic and have participants guess what it might be.
"As a virtual event expert, Justin has been sharing his best practices on his blog and social media. "With more and more webinars or hybrid events happening, there's a need for more interactivity. It's a really valuable and vital skill. I'm happy I was able to dive in and share my experience with others, including potential clients. Poll Everywhere has been invaluable."
"I think the best advice is just to try it. Don't be scared of anything going wrong. It's very intuitive and easy to put together."
Poll Everywhere Competitions
Energize your next virtual event, from team meeting to happy hour to trivia night.