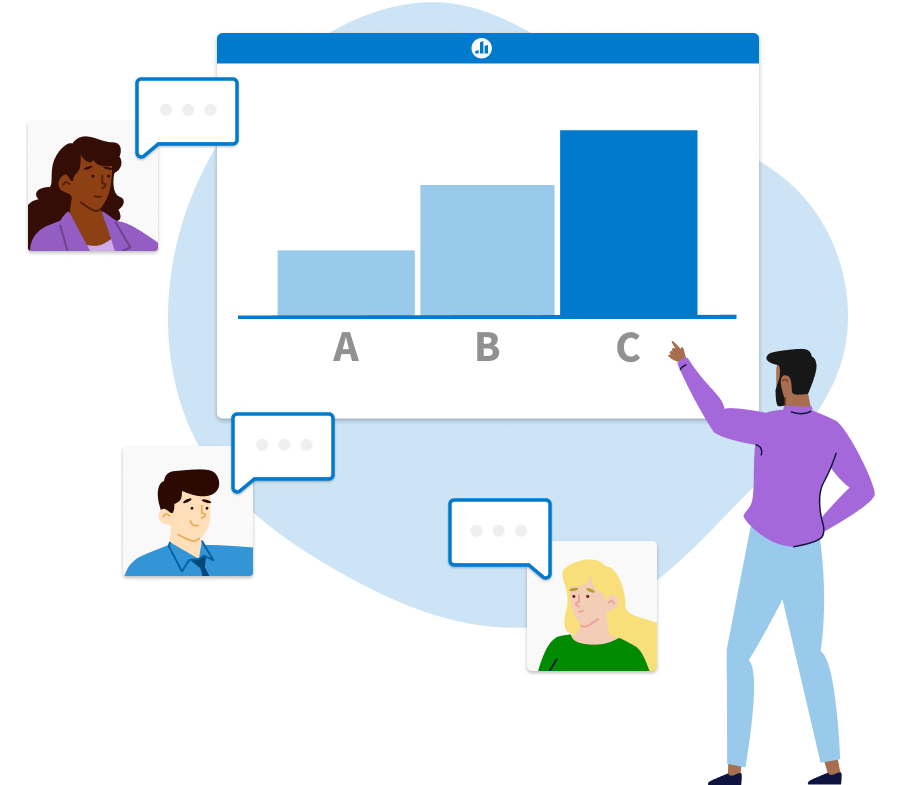 State of mind affects retention. Find out how your audience feels before a presentation using popular emoji.
Poll Everywhere polls aren't just limited to text; pictures, animated GIFs, and even colorful emoji are all available to change up the style of your polls and be more expressive.
Team-building activity
Productive teams actively work towards greater cohesiveness. Crowdsource ideas for your next team-building activity.
Teams by color
Split your participants into teams by color. Future questions can then segment responses by team.
Donut chart
A circular statistical graphic which is divided into slices to illustrate numerical proportion.