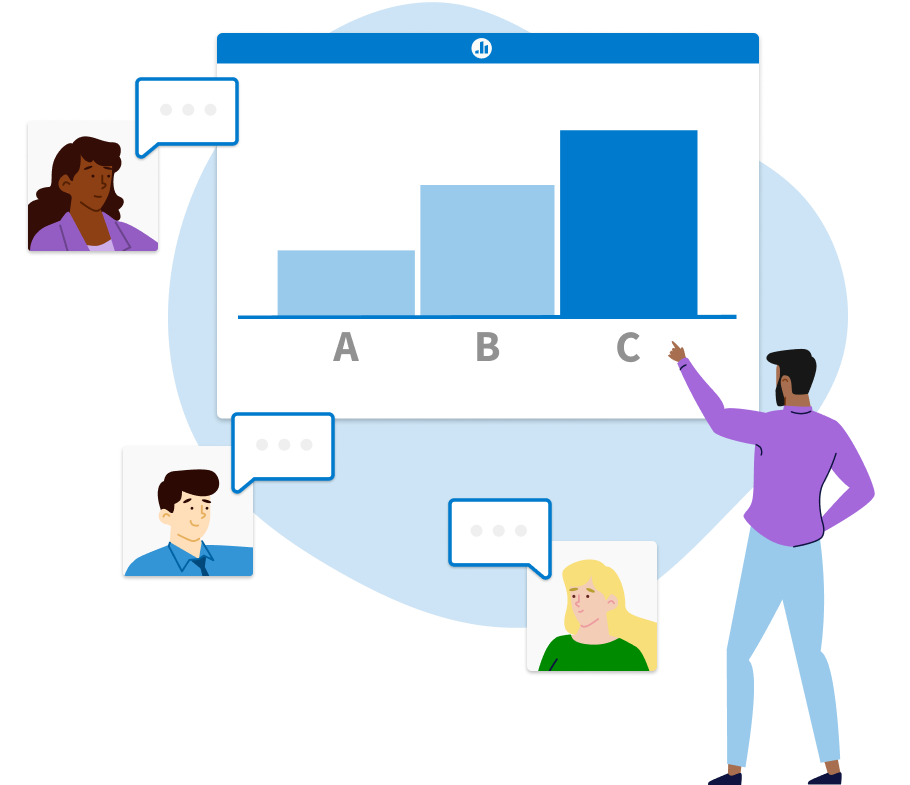 State of mind affects retention. Find out how your audience feels before a presentation using popular emoji.
Poll Everywhere polls aren't just limited to text; pictures, animated GIFs, and even colorful emoji are all available to change up the style of your polls and be more expressive.
Priority matrix
Determine which projects are both important and urgent by asking participants to map them to a graph.
Post-training smile sheet
Gather post-training feedback with a clickable image modeled after a traditional smile sheet.
Teams by color
Split your participants into teams by color. Future questions can then segment responses by team.