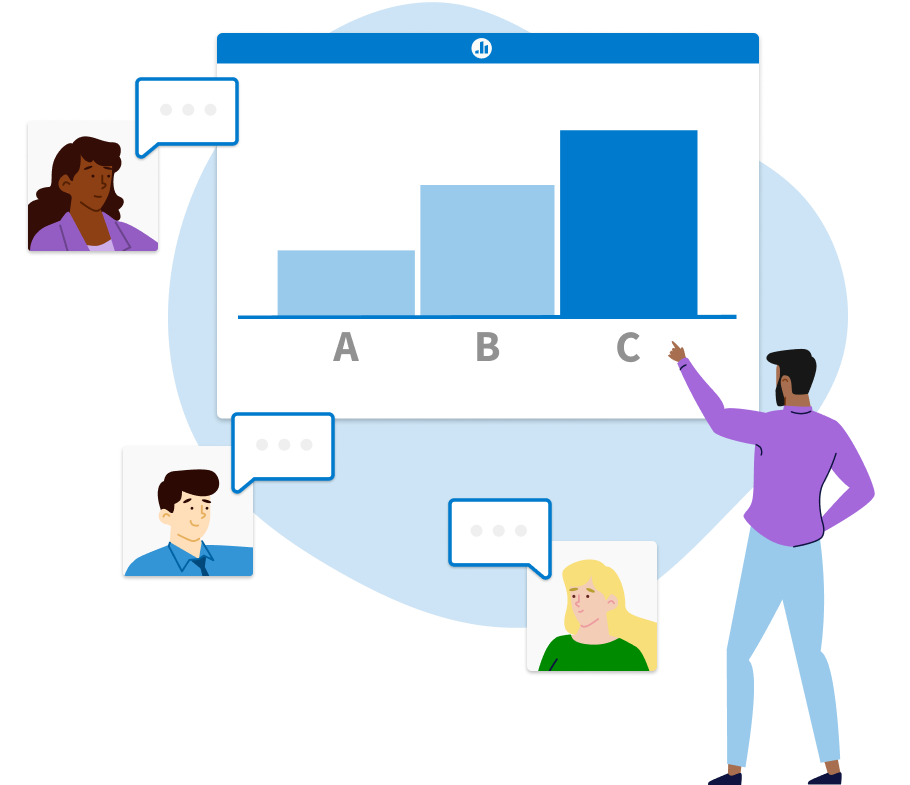 Click anywhere on any image to drop a pin.
Customize the background image to be anything you want: an X-ray for medical students, a map of the world to ask where people are from, an image of the night sky to find the big dipper, or a picture of something goofy, like "find the cats".
Multiple choice
Ask a question and people choose a response from a set list of answers.
Word cloud
Visualize words from audience comments, questions, and thoughts as a word cloud.
Numeric rating
Quantify how people feel about an issue on a scale from 1 to 5.