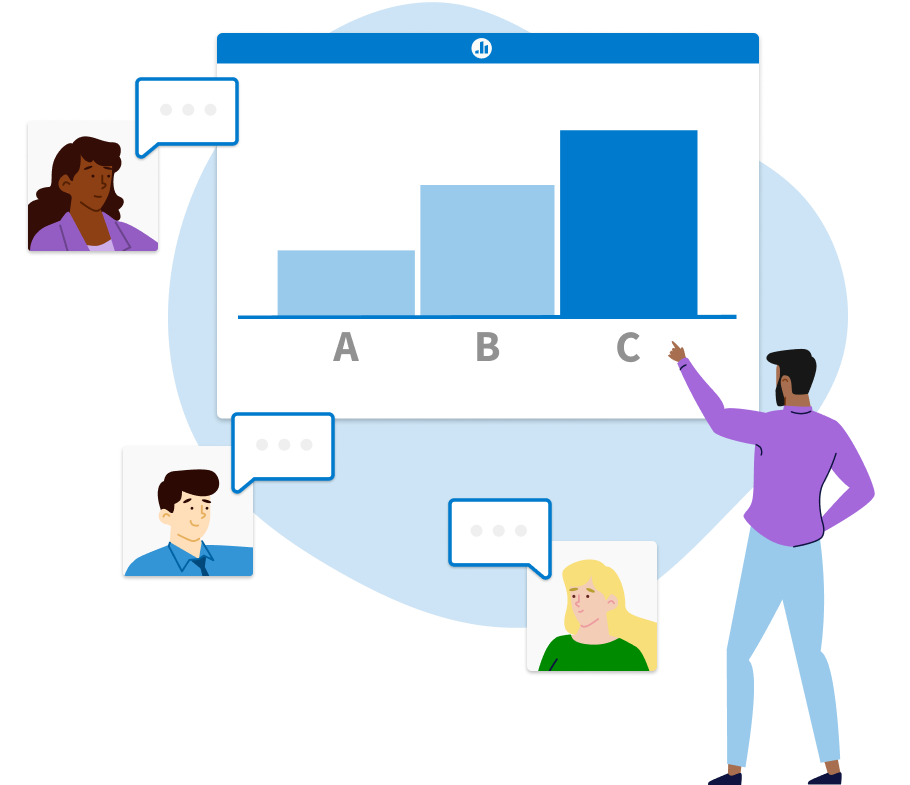 Would your employees be surprised by the physical location of your customers? Upend expectations at the outset of a meeting to create a habit of questioning assumptions.
Create a shared experience in your presentation by asking the easy question, "where are you from?"
CEO Ask Me Anything
Foster employee engagement through transparency by hosting a company-wide Ask Me Anything town hall.
Word cloud
Visualize words from audience comments, questions, and thoughts as a word cloud.
Panel questions
Quickly crowdsource the best audience questions after a panel discussion.