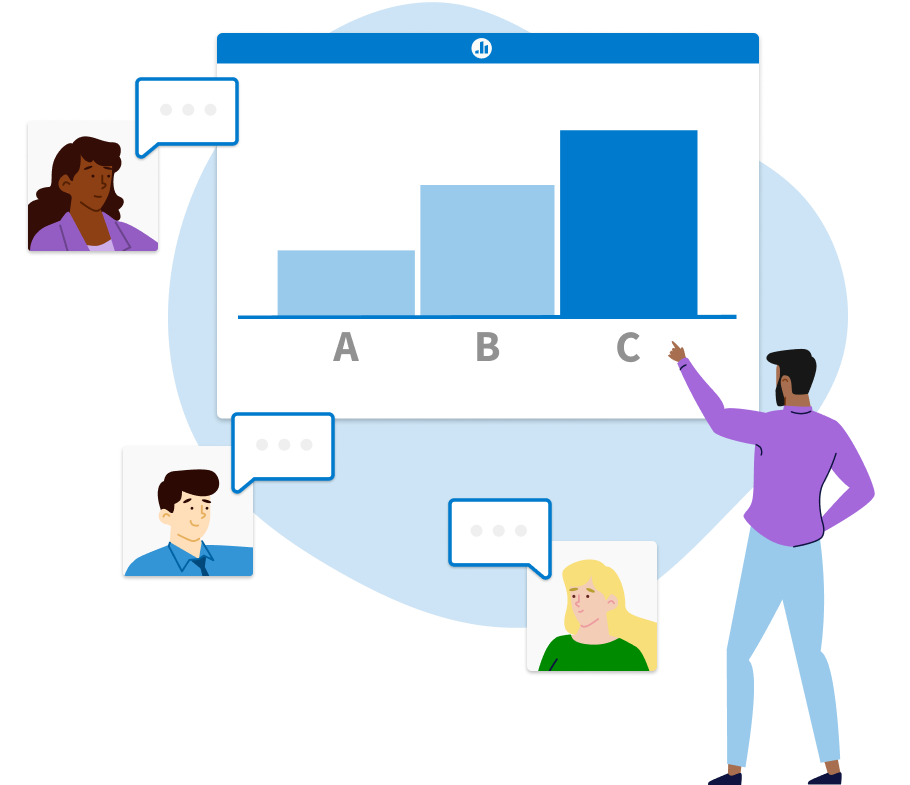 Would your employees be surprised by the physical location of your customers? Upend expectations at the outset of a meeting to create a habit of questioning assumptions.
Create a shared experience in your presentation by asking the easy question, "where are you from?"
Team-building activity
Productive teams actively work towards greater cohesiveness. Crowdsource ideas for your next team-building activity.
Audience sentiment
State of mind affects retention. Find out how your audience feels before a presentation using popular emoji.
Priority matrix
Determine which projects are both important and urgent by asking participants to map them to a graph.