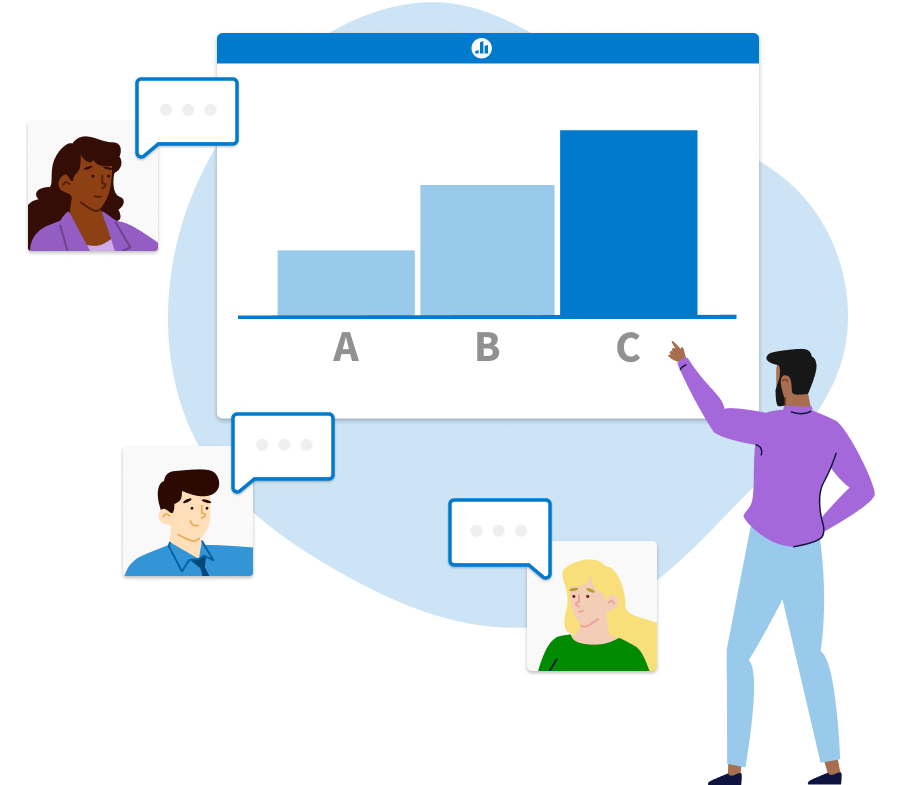 Find out the degree to which participants agree with a conclusion on a sliding scale clickable image.
Teams by color
Split your participants into teams by color. Future questions can then segment responses by team.
Creative teams icebreaker
Encourage creative thinking by asking participants to imagine a fictional vacation to the Red Planet.
Sanity check
Making time for self-care is a crucial part of staying sane during this collective quarantine. Let your team know you care about their well-being by asking how they're caring for themselves.