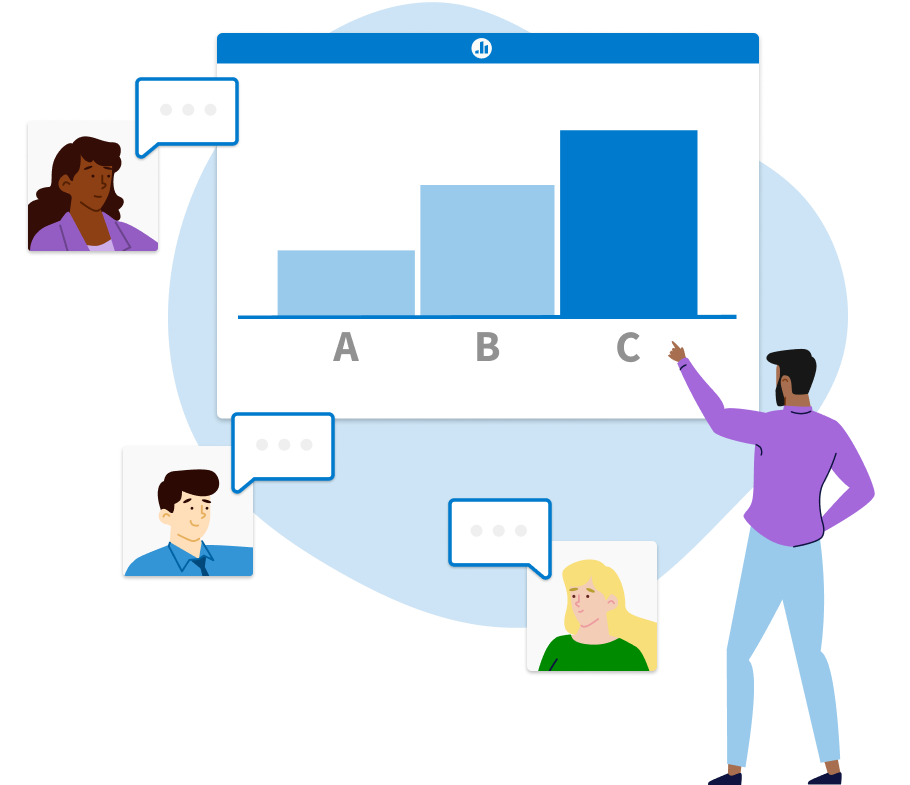 Find out the degree to which participants agree with a conclusion on a sliding scale clickable image.
Panel questions
Quickly crowdsource the best audience questions after a panel discussion.
Yearly conference topics
Get a jump on next year's conference by asking this year's attendees what they'd like to see covered.
Team goal visualization
Ask your team to specify where focus is needed, so they'll be more likely to direct future actions toward that focus.