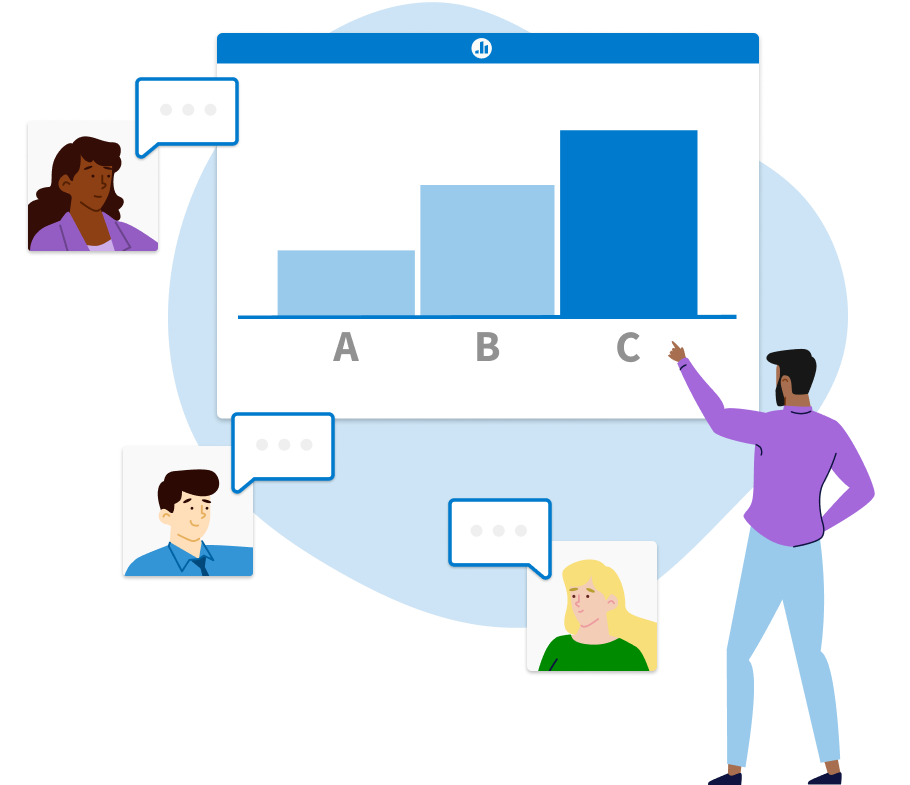 Ask a question and people choose a response from a set list of answers.
Multiple choice questions are the most popular way to understand what people think about an issue. Just enter a question, specify a few answers, present, and in a matter of minutes you'll have a great idea of what your audience is thinking.
Word cloud
Visualize words from audience comments, questions, and thoughts as a word cloud.
Self-paced survey
Ask questions before or after an event that people can answer at their own pace.
Clickable image
Click anywhere on any image to drop a pin.