Myers–Briggs questionnaire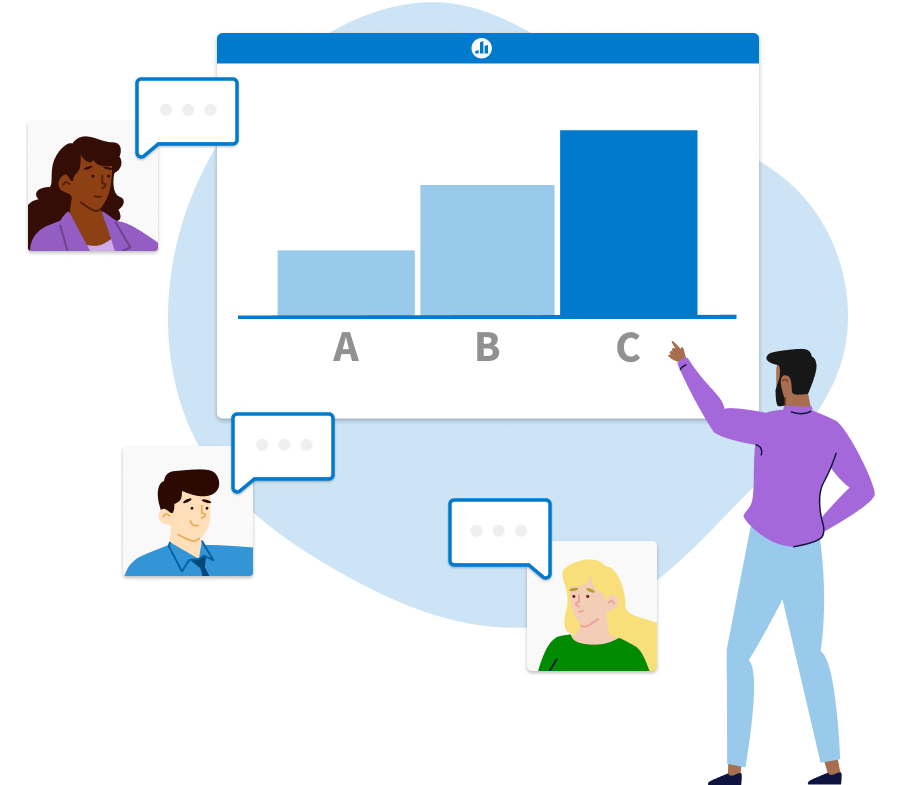 Create common ground among participants by asking them to reveal their Myers-Briggs personality type.
The Myers–Briggs Type Indicator is an introspective self-report questionnaire claiming to indicate psychological preferences in how people perceive the world around them and make decisions. Its a classic way to kick off a team building presentation.
Check-in with your team
As workers transition to a remote environment, use this opportunity to check-in with your team about what they're doing to stay sane and motivated.
Pre-lecture assessment
Determine participants' level of understanding on a topic before the presentation begins.
Gather feedback
Ensure your team has everything they need to successfully work from home.