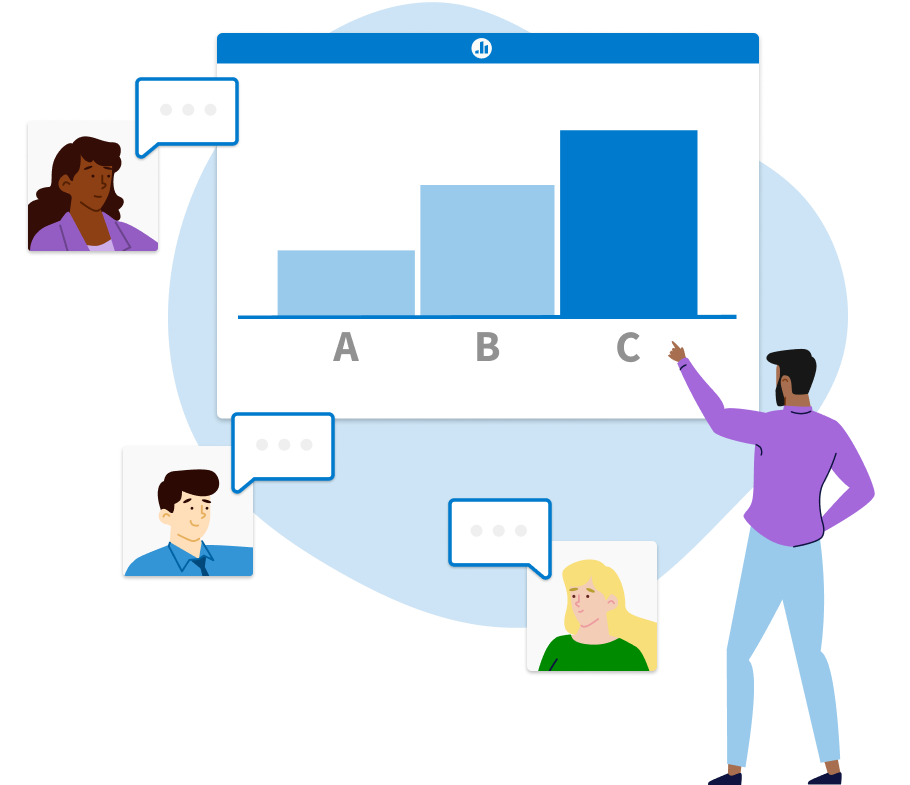 Quantify how people feel about an issue on a scale from 1 to 5.
Quickly quantify how a group feels about a particular issue by asking them to rate on a scale from 1 to 5. The values and meanings of the scale may be customized to get a better sense of how people really feel.
Multiple choice
Ask a question and people choose a response from a set list of answers.
Open-ended
Gather individual questions, ideas, and thoughts from the audience.
Competition
Ask a series of questions and declare a winner at the end for the person who scores the most points.