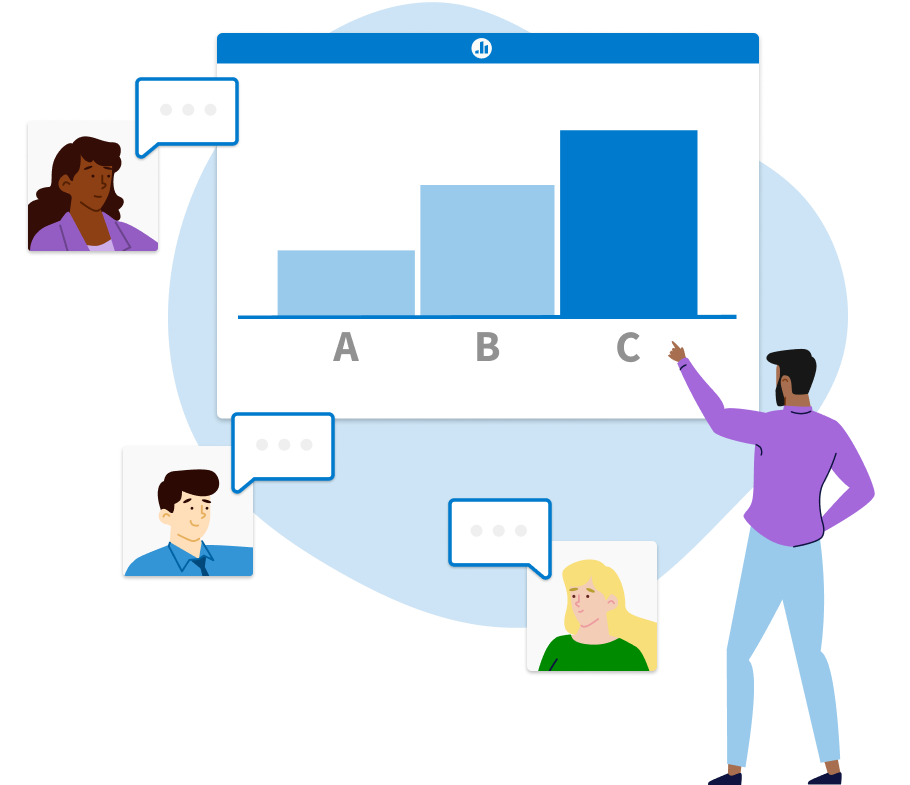 Gather individual questions, ideas, and thoughts from the audience.
Gather individual comments from each person in the audience and display it on-screen as they're submitted.
For larger audiences, we recommend turning on moderation to control the direction of the conversation.
Word cloud
Visualize words from audience comments, questions, and thoughts as a word cloud.
True or false
Quickly determine from your audience if a statement is true or false.
Question & answer
Audience submits and up/down votes each other's responses.