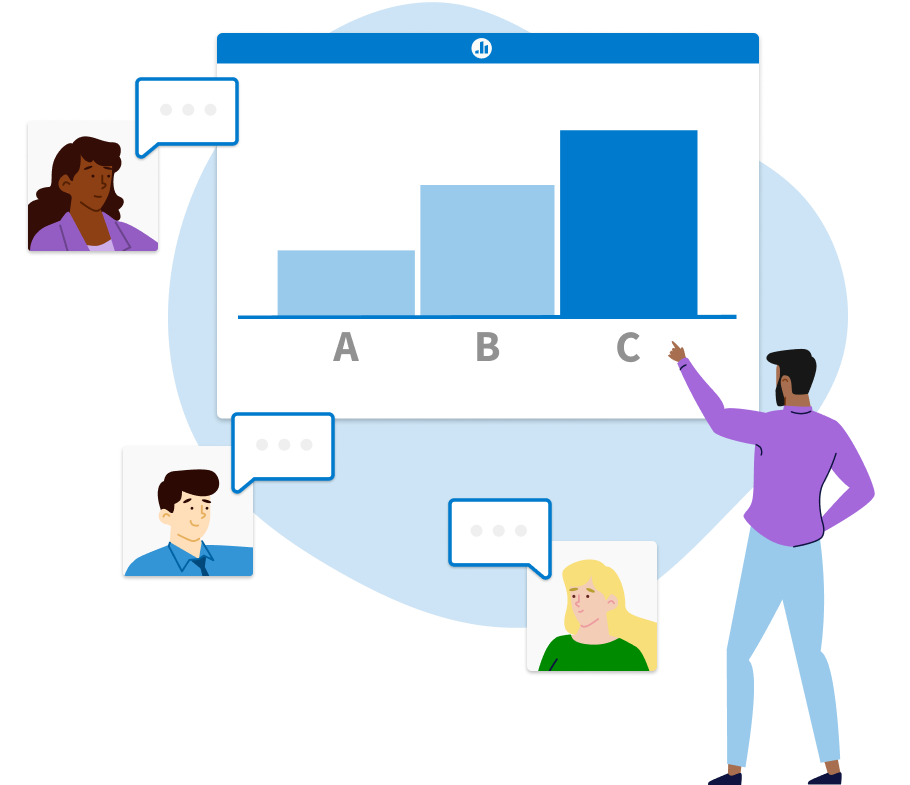 Audience submits and up/down votes each other's responses.
People in the audience submit responses and up/downvote each others responses. The more important issues float to the top allowing the presenter to tackle the most important issues.
Open-ended
Gather individual questions, ideas, and thoughts from the audience.
Multiple choice
Ask a question and people choose a response from a set list of answers.
Ranking
Rank a set of items and see what comes out on top.