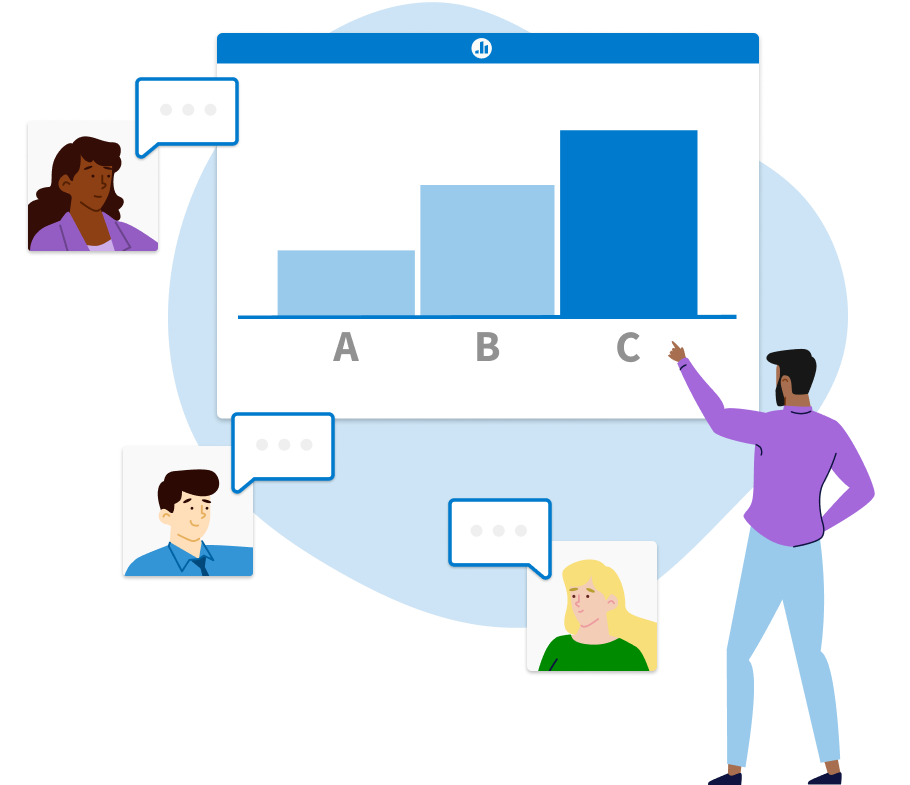 Rank a set of items and see what comes out on top.
Great for small meetings to prioritize an agenda or for large audiences to understand what they think is most important out of list of pre-set options.
Question & answer
Audience submits and up/down votes each other's responses.
Open-ended
Gather individual questions, ideas, and thoughts from the audience.
Competition
Ask a series of questions and declare a winner at the end for the person who scores the most points.