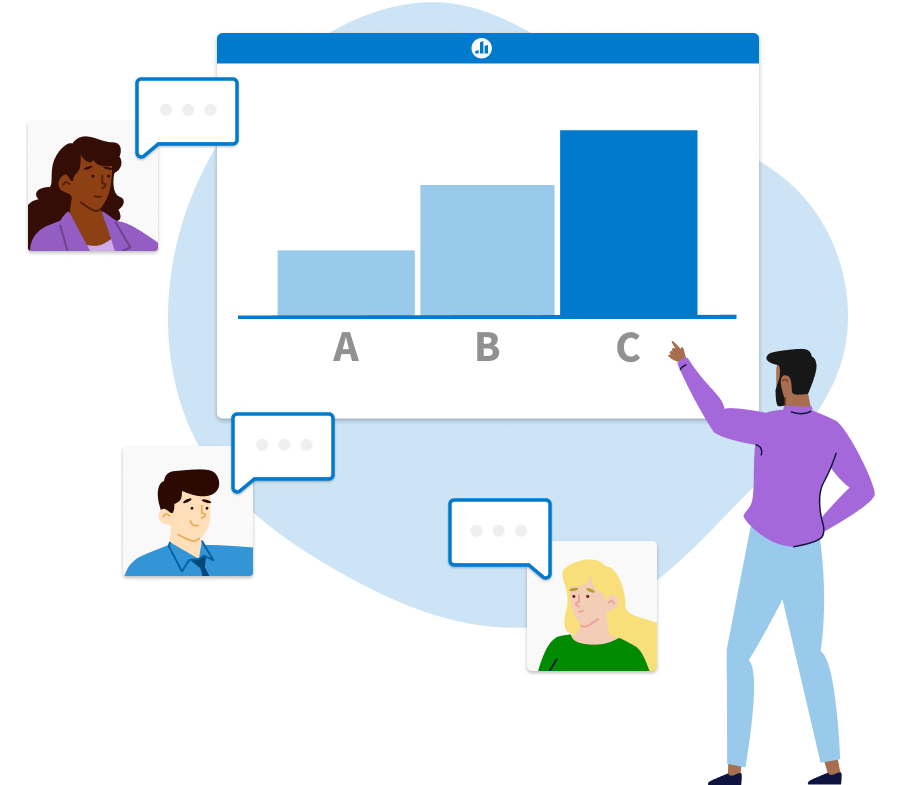 Ask questions before or after an event that people can answer at their own pace.
Want to know more about your audience before a presentation? Send them a survey ahead of time, they answer a series of questions, and then you present the responses during the presentation. Surveys are also a great way to collect feedback after an event.
Numeric rating
Quantify how people feel about an issue on a scale from 1 to 5.
Question & answer
Audience submits and up/down votes each other's responses.
True or false
Quickly determine from your audience if a statement is true or false.