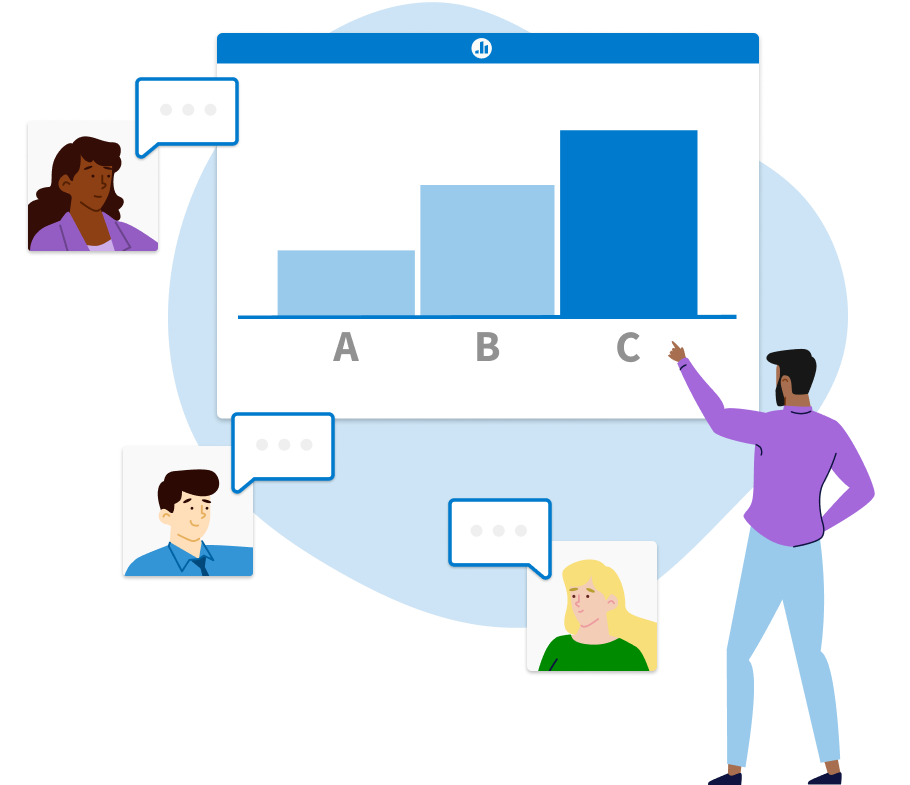 Visualize words from audience comments, questions, and thoughts as a word cloud.
Word clouds display the most frequent words that appear from the audience's comments, thoughts, questions, and ideas. Its a great way to visualize aggregate sentiment when there's not enough time to address individual comments one-by-one.
Priority matrix
Determine which projects are both important and urgent by asking participants to map them to a graph.
Numeric rating
Quantify how people feel about an issue on a scale from 1 to 5.
Open-ended
Gather individual questions, ideas, and thoughts from the audience.