guten Tag, こんにちは, bonjour, hola!
Poll Everywhere is used around the world - in meetings, conferences
Your audience or class can respond via the web from anywhere in the world or text our response numbers. In some countries, we even offer local or regional SMS texting numbers.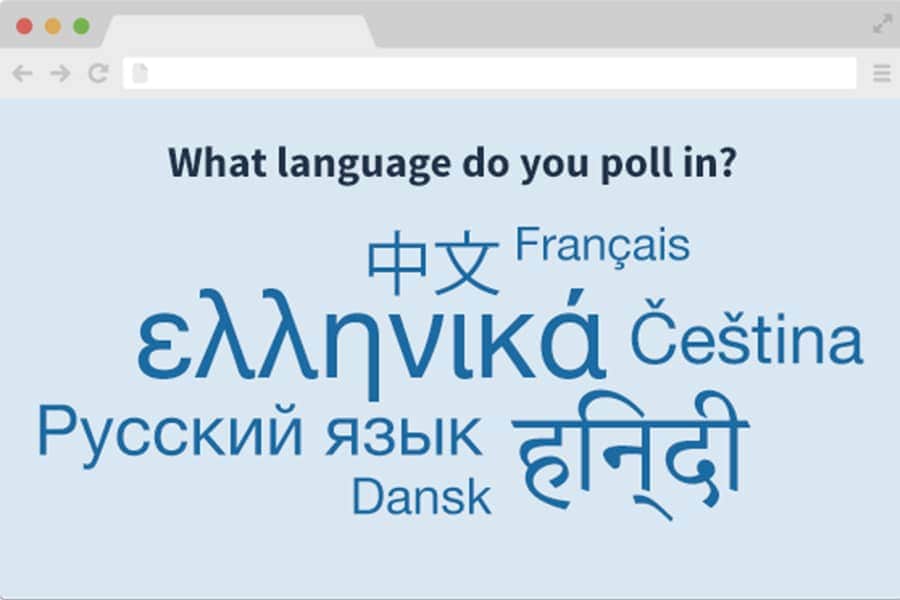 Language support
Create poll questions and response options in your native language. And see the responses from your audience or class in the language they wrote them in.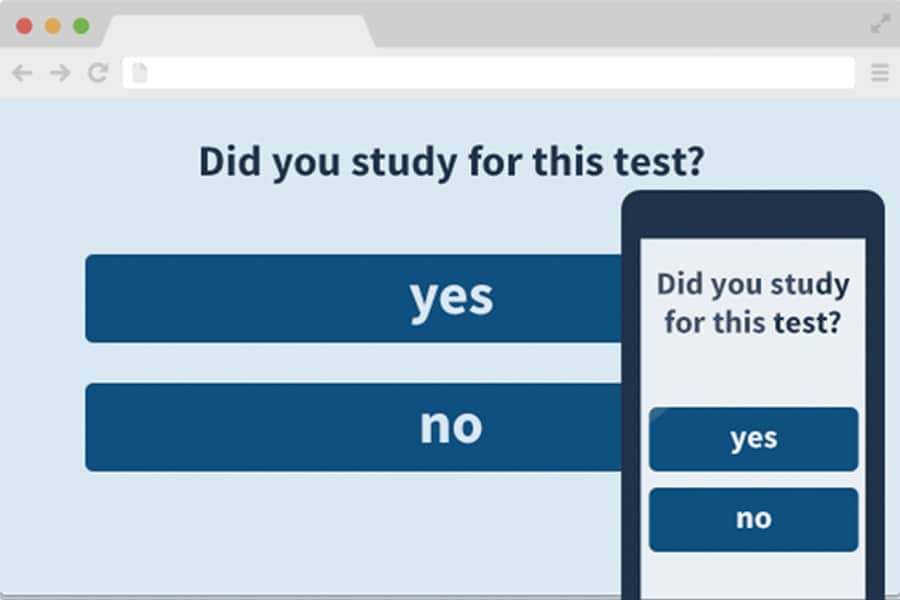 Your own web response page
Accept responses entirely on your own web response page at www.pollev.com/yourname - available to anyone in the world with a web browser.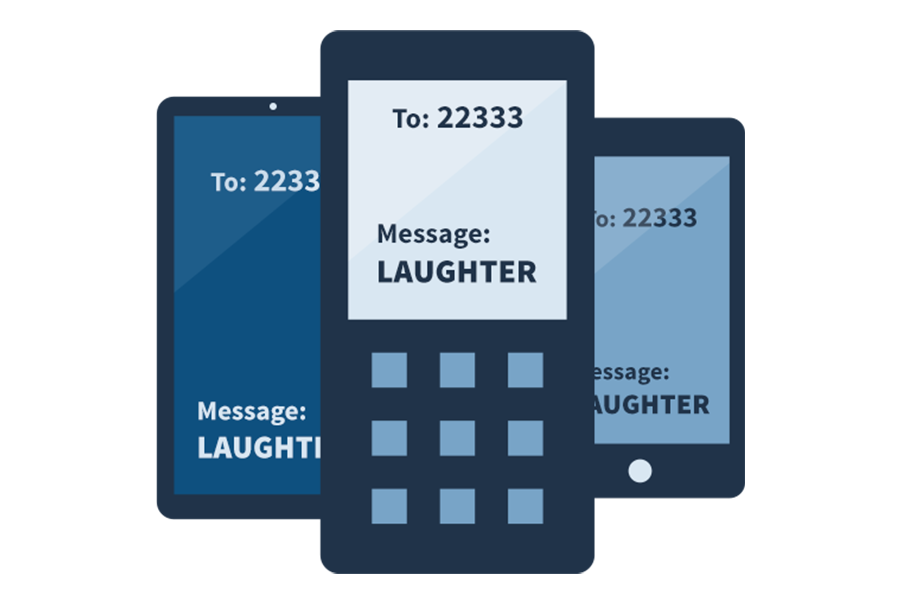 SMS text responses
We offer local and regional SMS texting numbers wherever it's possible. Audiences or classes can also message long distance to our international numbers where their plans allow.

We had an international audience from more than 5 countries all voting on the best music video. We're gonna use Poll Everywhere again this year - it's perfect for this kind of event.
Troy Bankhead
KNEIP
Try out SMS text responses from your country
Sydney

London

US regional
Response instructions available in over 25 languages
You can change the language of your poll's response instructions to match the primary language of the audience.
This change only affects the main poll chart display. Instructions displayed on the audience's phones or devices will be in English.
Available languages include: Danish, Dutch, Greek, English, Spanish, French, Hindi, Indonesian, Italian, Japanese, Korean, Russian, Swedish, Swahili, Telugu, Thai, Turkish, Vietnamese, and many more.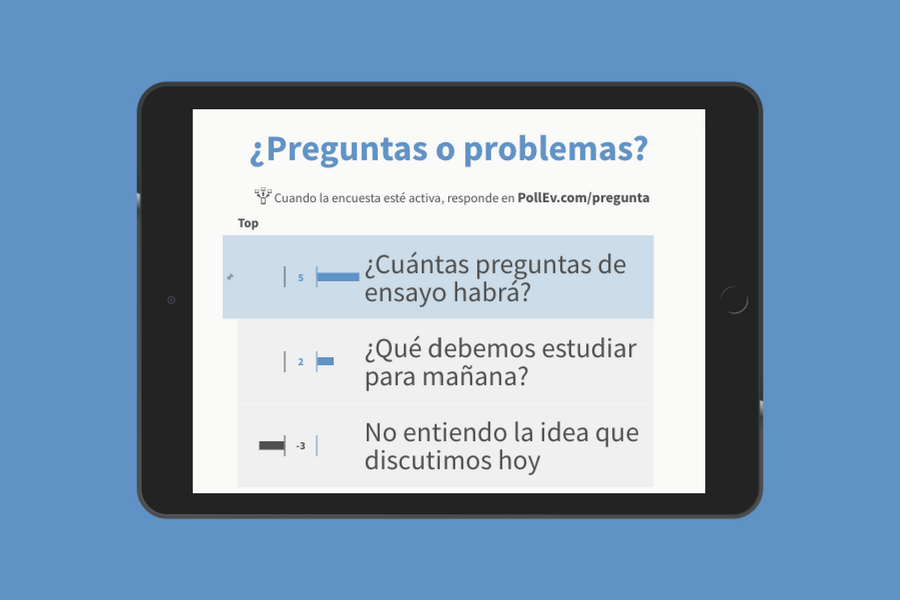 What countries have SMS service?
Each audience member's ability to respond by SMS depends on their particular carrier and particular plan, and the coverage we provide through our international message service partners.
SMS Service by continent
Asia, Africa, & the Middle East
Covered
China

yes

Hong Kong

yes

Indonesia

yes

India

yes

Japan

yes

Korea (South)

yes

Malaysia

yes

Qatar

yes

Saudi Arabia

yes

Singapore

yes

South Africa

yes

Taiwan

yes

Thailand

yes

UAE

yes
Australia
Covered
Australia

yes

New Zealand

yes
Central and South America
Covered
Belize

yes

Brazil

yes

Chile

yes
Europe
Covered
Austria

yes

Belguim

yes

Czech Republic

yes

Croatia

yes

France

yes

Greece

yes

Germany

yes

Hungary

yes

Italy

yes

Latvia

yes

Netherlands

yes

Portugal

yes

Spain

yes

Sweden

yes

Turkey

yes

United Kingdom

yes
North America
Covered
United States

yes

Canada

yes
Which number should my audience text?
There are two different kinds of phone numbers:
Regional numbers that can receive text messages from outside the country. Audience members that have cell phone plans outside that country will have to dial internationally and incur any applicable texting charges.
Local numbers that can only receive text messages from within the country, these should be easier for locals to dial. Audience members that are local to that country will not incur long distance texting charges although standard message rates may apply.
If your audience is from different countries, you can share multiple numbers. The responses will all appear in your poll results no matter which number they were submitted through. (Note that our poll instructions will only be able to show one number due to space constraints, but you can share the complete set of options on a slide, sign, or handout or include it in an email to participants.)
Complete instructions and a list of phone numbers to share with your audience members can be found in our User Guide.
Sign up for your free account.