Protect your online meetings
All the steps you need to host a secure meeting with Poll Everywhere and Zoom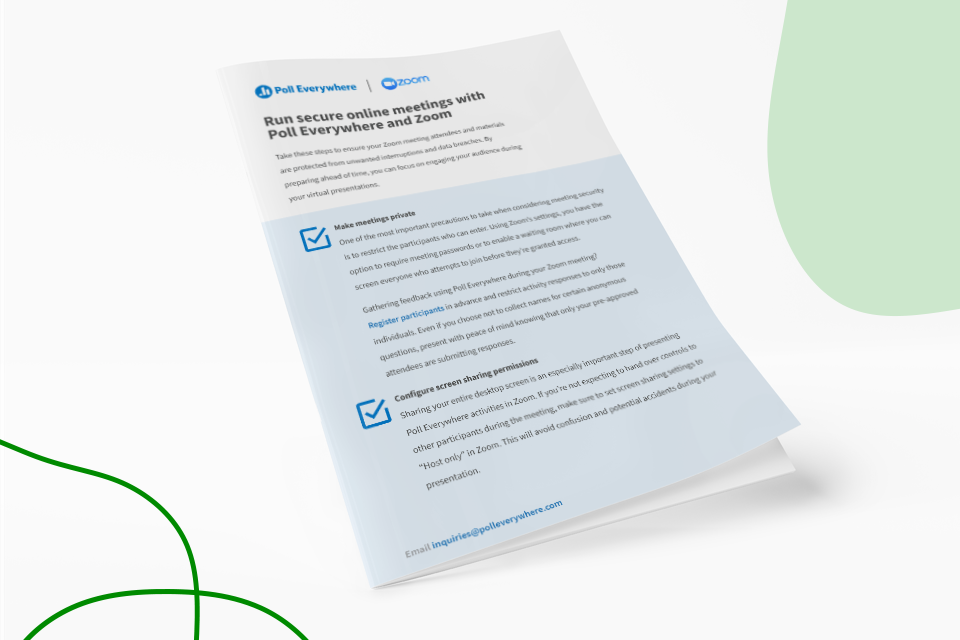 Download the security Guide
We'll email you your guide immediately and may contact you in the future about related services and features.
Inside the checklist
This checklist guides you through your Zoom settings, link sharing, and other security precautions to take before your online meeting. Take these steps to ensure your Zoom meeting attendees and materials are protected from unwanted interruptions and data breaches.