Virtual presentation guide
Set up for success before your next virtual meeting, class, or event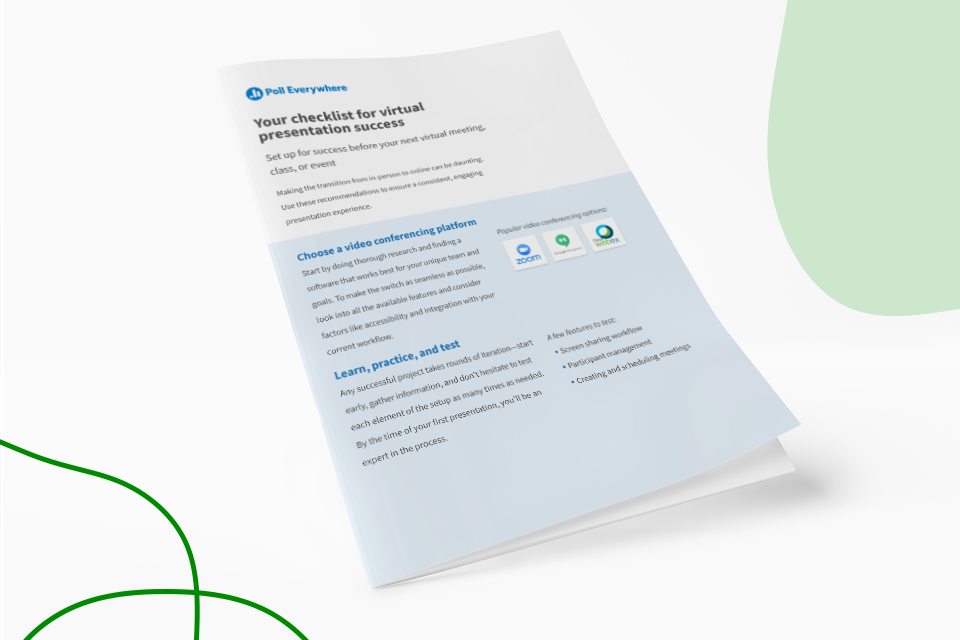 Download the free guide
We'll email you your guide immediately and may contact you in the future about related services and features.
Pre-flight checklist
Making the transition from in-person to online can be daunting. We've compiled a list of virtual presentation best practices for you to review before you present. Use these recommendations to ensure a consistent, engaging presentation experience.