Interactive meetings without the hassle
Make your next Zoom meeting memorable when you use Poll Everywhere to pose questions, give quizzes and assessments, and capture open-ended feedback.

It's easy with the Poll Everywhere for Zoom app, our latest direct integration that works seamlessly with popular slideware software like PowerPoint, Keynote, and Google Slides. Presenters can easily display polls and activities within any existing slide presentation, so there's no need to waste time fumbling between applications during your Zoom meeting.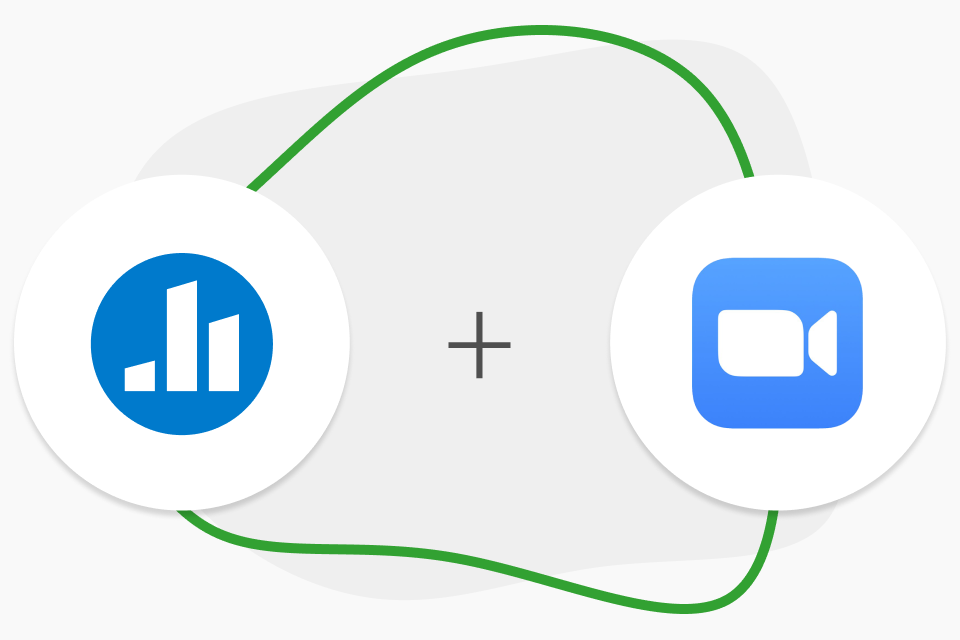 How to use Poll Everywhere for Zoom (available Fall 2023)
Step 1: Search for Poll Everywhere in the Zoom App Marketplace and follow the instructions to download the app.

Step 2: Click the Apps tab in your Zoom desktop app and select Poll Everywhere.

Step 3: Log into your Poll Everywhere presenter account from the Zoom Apps panel.
Note: You must be the host of the Zoom meeting to be able to log into Poll Everywhere as a presenter and use the Poll Everywhere for Zoom app.

Step 4: Click the Share Screen button to share your presentation.

Step 5: Click the Invite button to invite your participants to use Poll Everywhere.Then participants will be able to view and respond to any activated activities you have already inserted into your presentation.
Connect with our sales team to get a first look at how Poll Everywhere for Zoom works.
Trusted by 75% of Fortune 500 and 500,000+ educators
Poll Everywhere powers inclusive conversations worldwide
Want to learn more?
Contact Sales to request a demo with our team and get a first look at how Poll Everywhere for Zoom works.
Frequently Asked Questions
Expand the sections below to get answers to common questions.
How do I remove the app?

How Do I Remove the App?

Login to your Zoom Account and navigate to the Zoom App Marketplace.
Click Manage >> Added Apps or search for the "Poll Everywhere" app.
Click the "Poll Everywhere" app.
Click Remove.