Your remote audience engagement tool
Live polling for virtual meetings, events, classes, and conferences
Get started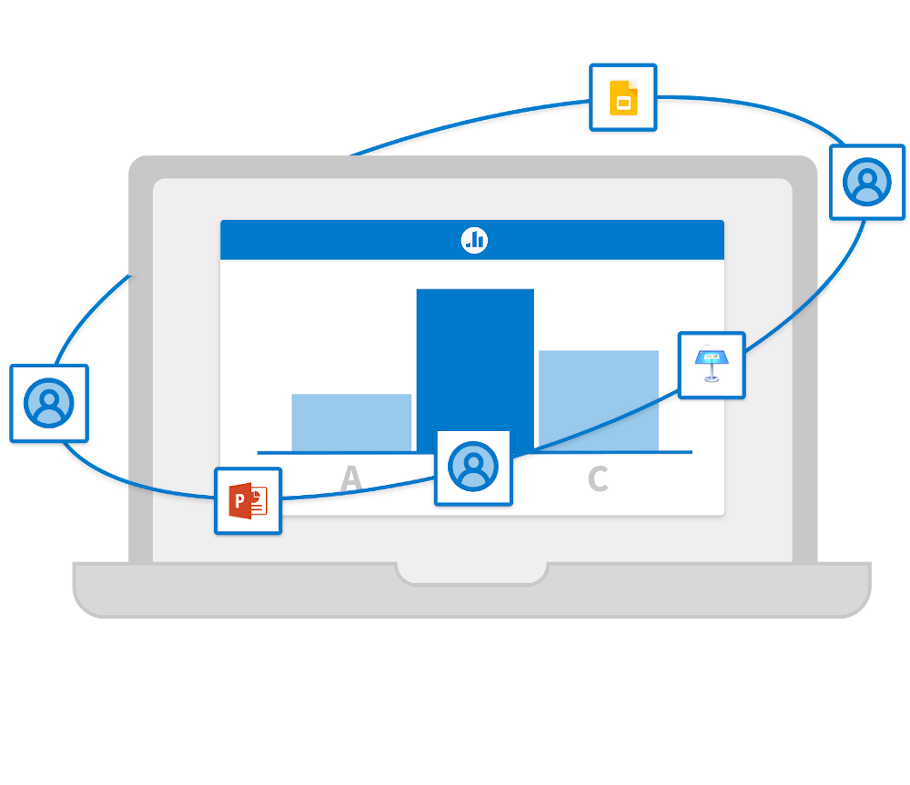 We are offering a complimentary 90-day premium plan for educators affected by COVID-19.
Sign up for free
Interactive remote meetings
Collect and visualize audience feedback in real time with a variety of activity types including multiple choice, word clouds, and Q&As.
Engaging distance learning
Use Poll Everywhere activities to take attendance, give quizzes, and gauge understanding whether your students are near or far.
Apps that work where you do
Download the Poll Everywhere app for PowerPoint, Keynote, or Google Slides and add polls to your existing presentation decks in just a few clicks.
Over 75% of the Fortune 500 trust Poll Everywhere
We also help over 300,000 educators facilitate tough discussions in classrooms worldwide
Sign up for your free account.
Poll Everywhere slideware integrations
Poll Everywhere works in PowerPoint, Keynote, and Google Slides