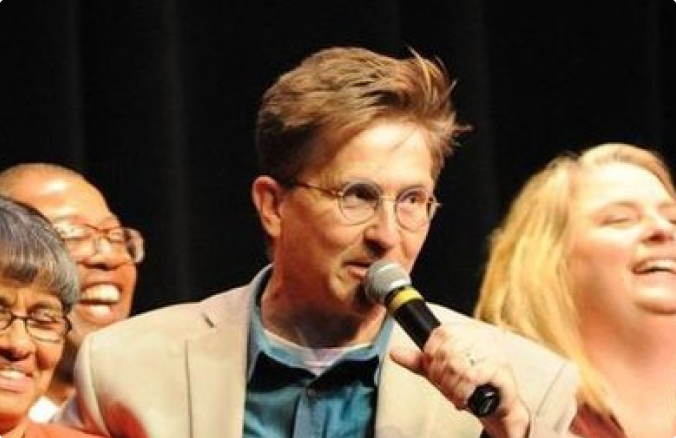 Location

California

Size

1000+

Use case

Events
After hearing recommendations from friends, we gave Poll Everywhere a try and found that it offered elegance, visual appeal, and flexibility at scale.
Motivational event speakers Tim Clue and Spike Manton inspire educators with powerful takeaways while energizing the audience with live interaction.
Adapting to a remote world
Tim and Spike have been working with diverse audiences for years. "We're both former comedians that moved into the corporate and education markets. When the world turned upside down in March and we couldn't gather for large events anymore, we started working on achieving the same level of interaction and entertainment virtually."
Together with Producer and Technical Assistant, Murtaza Pasha, the trio quickly discovered that translating their work to a remote setup would take more than just installing video conferencing software.
Virtual presenting is a completely different medium, so just turning on a camera and reciting your material doesn't really engage the audience. While looking for solutions, we stumbled across polling and realized we could make use of it.
Building community with large audiences
Now that their audience is growing, the team is looking forward to incorporating Poll Everywhere activities at an upcoming event. "Recharge and Repair will have over a thousand participants, primarily educators and administrators across multiple California school districts. We're working to help educators reduce stress, provide distance learning best practices, and allow administrators to have a resource of baseline communication and positive reward reinforcement."
What sets Tim, Spike, and Murtaza apart is their unique, conversational style. "We think we're really pushing the form by creating a format that can be described as 'podcast meets virtual presentation'. One presenter's voice quickly becomes a lecture, so we always have at least three team members creating a real dialogue and presenting fun virtual activities for the audience to take part in."
Ultimately, the purpose of Recharge and Repair is to increase engagement between students, teachers, and staff. "The more students see these educators as mentors and the people that they can talk to, the more likely they are to make better decisions."
The live Poll Everywhere activities the team embeds into their PowerPoint deck are designed to be funny, clever, and quick. "They're interspersed between the content where Tim will present a meaningful topic about connecting with students. Our goal is to give the audience some kudos and energy, so we make sure to balance engagement and entertainment."
With Poll Everywhere, we can add a range of activities into our presentation. Not only can we ask multiple choice questions, but we can create word clouds, present clickable images, and use emojis like the thumbs up and thumbs down. The moments for audience engagement themselves now also have variety and contrast.