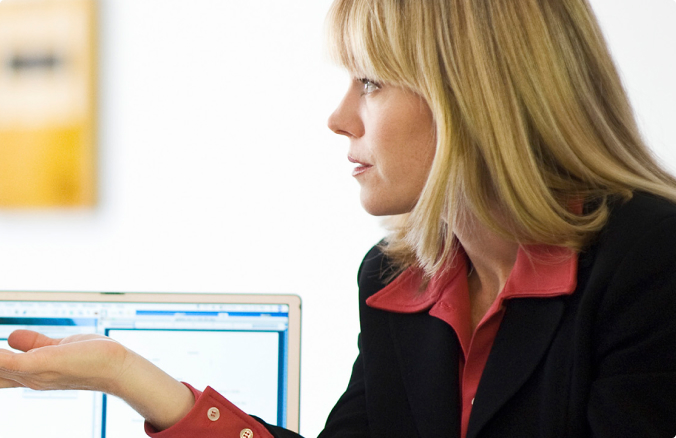 Location

Michigan

Size

100+

Use case

Events
"I like to add fun and variety into my presentations, so I thought Poll Everywhere would be a great addition."
Patricia Baird, Program Manager for the Fair Housing Center at Legal Services of Eastern Michigan, started incorporating Poll Everywhere about a year ago when speaking about topics like implicit bias in housing and housing discrimination. "I'm a firm believer that no matter what your presentation topic is, you can add fun to it, but you have to weave it back into the message you're trying to get across."
Breaking the ice
Patricia found out about Poll Everywhere at a management meeting where the Executive Director shared it. "As soon as I saw it, I knew I wanted to try it."
After adding it to her presentations, she found that the audience responded well. "All in all people liked the experience, they relaxed, and they were surprised by some of the answers as well. I think the activity they like the most is the word cloud because it's always changing colors and sizes. The results I personally find most intriguing are the bar graphs, because as a researcher I can discover trends."
Patricia usually starts her presentations with icebreakers to get everyone comfortable with the tool. Then, as she delves further into the subject, she asks more thought-provoking questions like 'Were you ever bullied as a child?'
I always relate the audience's Poll Everywhere responses into the message I am trying to get across. Poll Everywhere is a useful tool to show the audience we are more alike than different and one must honor the uniqueness of others.
Sparking curiosity
Patricia enjoys using a variety of Poll Everywhere activity types because "it breaks up boredom and leads to curiosity." She typically adds videos throughout the presentation in between the education content too. "I usually develop the presentation first and then lace interaction throughout the presentation."
With the transition to remote work, Patricia test drove her presentation several times with her family all over the country to make sure she was set up for success. Her content strategy shifted too. "Because we were all remote, I could ask questions that had to do with working from home. The first batch was whimsical and fun, and the second batch was much more in-depth and personal but I entwined them into the content or message as well."
As she continues to use Poll Everywhere in her virtual meetings, Patricia is looking forward to discovering more features. "Since you have such excellent webinars, I can take advantage of additional learning about features like uploading images and embedding activities in PowerPoint."
Patricia's advice to a presenter just getting started with the tool is "Number one, don't be afraid of it. Number two, enjoy it and be silly with it. Number three, do some trial runs before you present it to an audience. Become comfortable with it and be very accepting if you make a mistake. Take your time and enjoy it. It's a fun tool."
"The nice thing is that you can use Poll Everywhere in almost any type of setting, whether you're remote or in-person. You can even get audience feedback on the fly by telling them to pull out their phones and participate. The more I learn and gain experience in using the tool the more I will incorporate it into my presentations and meetings."
Poll Everywhere for online presentations
Take your online event to the next level with real-time audience engagement.