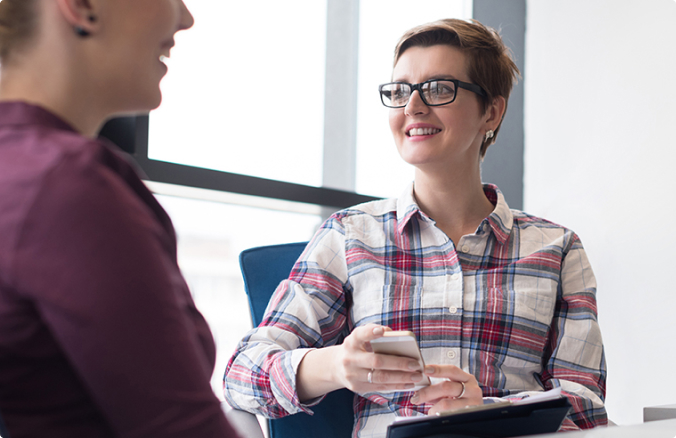 Location

Pennsylvania

Size

10+

Use case

Online meetings
It's important to be intentional with your activities and think about what you're trying to accomplish with each polling question.
Nicole Bothwell, Management Consultant and SCORE certified mentor, connects with a wide range of audiences through carefully designed activities. "Getting a pulse on how people are feeling and reacting to a discussion is critical; Poll Everywhere enables me to have a window into the thoughts of participants."
Empowering audience voices
Nicole discovered Poll Everywhere through a certification program she completed in June. "I thought it was a great tool I could leverage because it worked well with my facilitation style, so I started using it when leading discussions or brainstorms. Poll Everywhere really lends itself well for me to capture audience data that I can then export and use later."
Translating a face-to-face session to a virtual format comes with unique challenges Nicole had to account for: "Virtual meetings can provide the opportunity to read other's body language but it's difficult, especially with a large group; and, depending on the company culture, everyone's cameras might be turned off taking away the ability to receive feedback from their physiology. With Poll Everywhere, you can check in with your audience and make it easy for them to respond. Whether you're asking them to rate something on a scale of one to ten, presenting five choices to choose from, or whiteboarding ideas, you can collect different forms of feedback."
Incorporating real-time engagement meant that Nicole was also bringing focus to the meeting content. "When you facilitate a meeting in person, you want to make it multi-sensory because people have different learning modalities. It's hard to do that in a virtual meeting. Being able to ask questions about how they're feeling, or where they see themselves helps to make it more interactive and engaging. They aren't just passively listening; they are taking action and sharing their thoughts, ideas and helping others see where they stand on issues compared to the group. Poll Everywhere can ensure that everyone has an opportunity to be heard."
Sparking important conversations helps break through the isolation that comes with working remotely.
When managing people and the human side of change, we're really concerned about having a pulse on how people are doing, not in terms of getting the boxes checked but of their overall well-being. A lot of people aren't used to working remotely and don't know how to navigate this virtual environment. Managers are struggling to measure employee engagement. Any tool that can help you stay on the same page and understand their needs is invaluable. Poll Everywhere really offers that.
Energizing group meetings
Looking ahead, Nicole is planning to continue incorporating Poll Everywhere in new applications. "I envision myself using the tool in face-to-face presentations with large groups, like town hall meetings and panel discussions. Participants can engage with the content, submit their questions, or even have a comedic break. Presenters can then analyze themes among the responses."
Outside of her professional work, Nicole has also leveraged Poll Everywhere while volunteering: "I held several, hour-long virtual session with a group of 20-30 people where I had a lot of content to cover. Instead of lecturing the entire time, I created a series of clickable images with a SpongeBob theme that the group really enjoyed. To prepare, I scoured the internet for photos and phrases and created a graphic that I used to make the material relatable and enable the audience to quickly and easily give me meaningful feedback. Information I collected through Poll Everywhere enabled me to sign-off on individual requirements completion by downloading responses into a spreadsheet. It also helped me identify where someone might be struggling. Then, I was able to follow-up individually with the person and see how I could help, or if they wanted to talk."
Change management, people management, is rooted in psychology, so it's important to know what people are thinking and feeling. By offering Poll Everywhere, I can let participants who aren't as vocal have a say too. Then, the tool enables me to break down the larger group and see if someone might be struggling, disagreeing with the content, or just needing help.
Poll Everywhere for online meetings
Spark conversations with diverse audiences at any scale.
Learn more