Engaging Remote Learning
Get our remote learning toolkit to learn how to include students in the conversation from anywhere.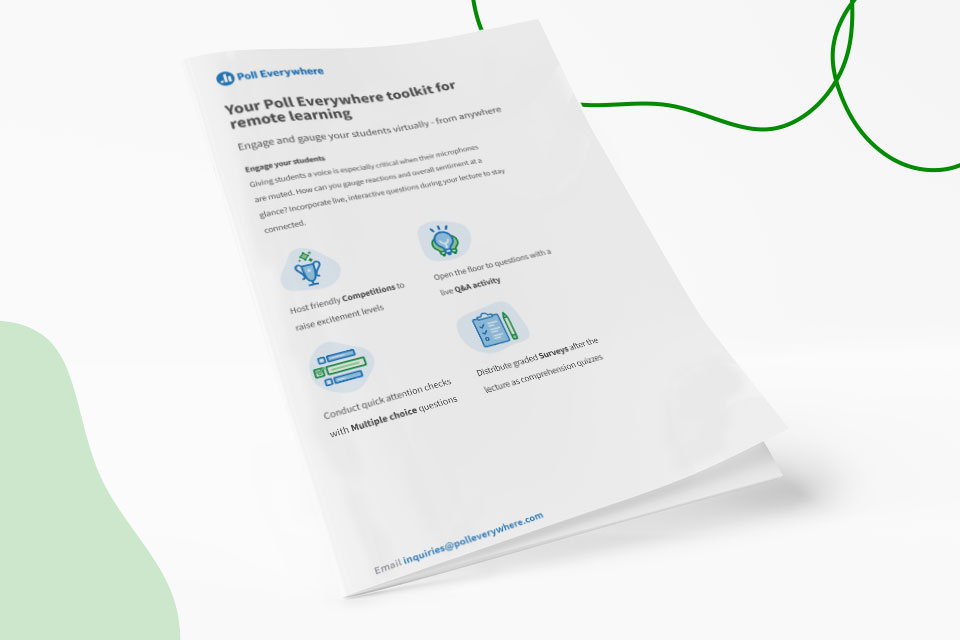 Get your free copy of the toolkit
We'll email you your guide immediately and may contact you in the future about related services and features.
Inside the toolkit
New to teaching remotely? The Remote Learning Toolkit shows you how to add life to your lessons without changing your current workflows. Add polls to existing lecture slides, then activate them during class to collect student input or even take attendance! No matter where your students are located, with Poll Everywhere you can be sure they're paying attention.