Host interactive remote meetings
Get our remote work toolkit and learn how to give online meetings and presentations a boost.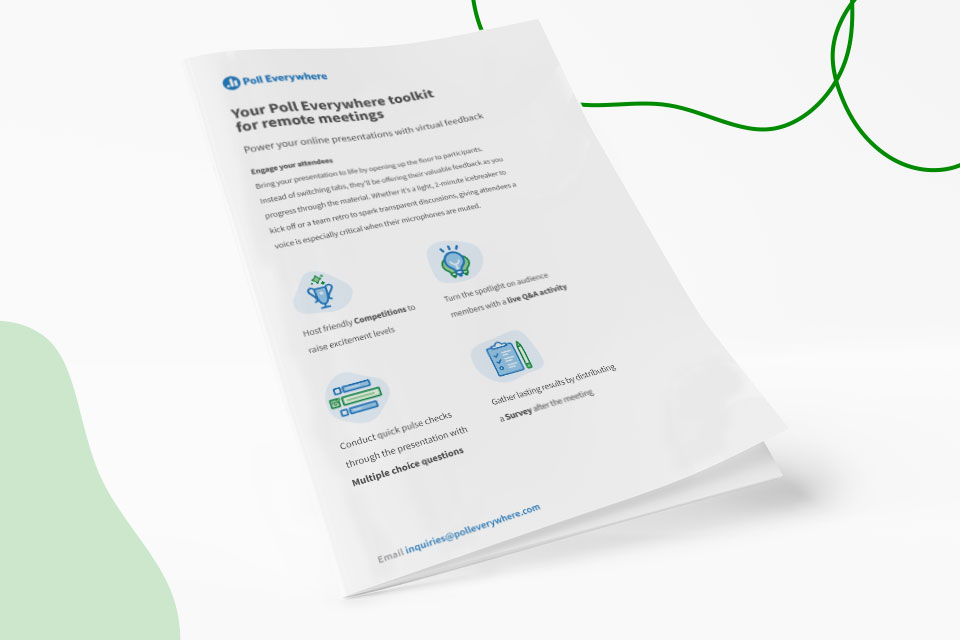 Get your free copy of the toolkit
We'll email you your guide immediately and may contact you in the future about related services and features.
Inside the toolkit
Don't usually meet remotely? The toolkit teaches you how to bring remote meetings to life by including your audience in the presentation. With a live audience response system, you can collect the same kinds of feedback you would in person with no interruption to your usual workflow. Add polls to your slides or include them in the meeting agenda, then activate them to collect feedback from remote participants — no matter where they are in the world.