The segmentation feature allows you to group participants into teams on the fly, and then see how each team answers the questions you ask.
The first multiple choice poll divides the teams. For example, the first poll could ask which department they belong to, or which part of the country they're from, or whether they did the homework assignment. Responses to the polls that follow are grouped by those teams in the live response charts. So you could compare how members of each department respond, or see which region of the country got the most correct answers. Don't be surprised if people end up on their feet, cheering for the results.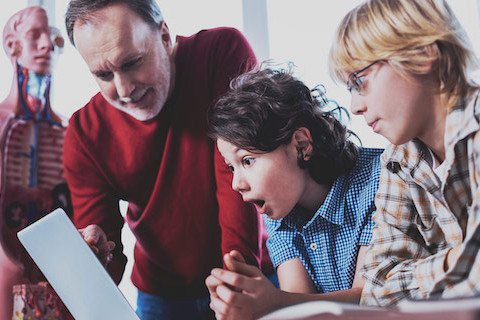 Choose your own adventure
case study
Karl Kapp uses segmented polling to sort the audience into teams. It turns the entire presentation into an audience-choice adventure.
Read more