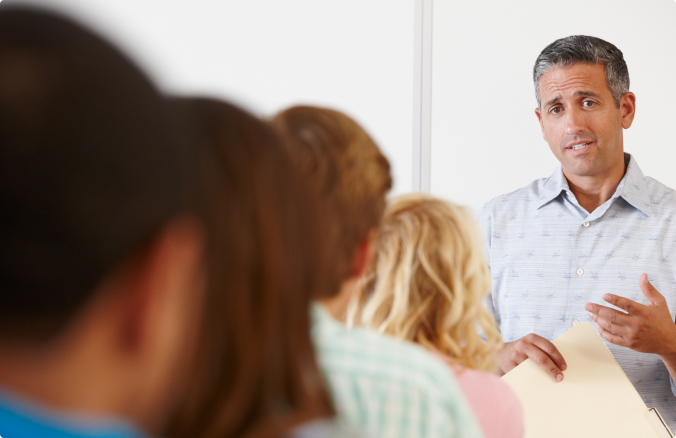 Location

Colombia

Size

10+

Use case

Higher education
It's nice to be able to listen to students and colleagues in a virtual setting and see their responses on the screen in real time.
Staying connected in virtual meetings
Carlos has been teaching English since 2008 at different educational levels, from elementary school to high school to university. "When I was in the classroom with my students face to face, I used to ask them questions often because it's important that they interact with a teacher while learning English. Now, I replace those questions with Poll Everywhere activities."
Carlos first discovered Poll Everywhere while attending a colleague's online presentation. Since then, he's been incorporating multiple choice questions and word clouds in his meetings both with students and faculty. "Poll Everywhere has been a very interesting tool for me as we moved to a virtual environment. So far I've used it during class several times and I incorporate it in my weekly meetings with other teachers."
With live audience participation, Carlos and his colleagues can make decisions more effectively. "Since we have about seventy teachers, it can be difficult to come to a consensus as a group. With Poll Everywhere, I can just send everyone the link and let them vote on their preferred option."
Adding variety to online classes
As the university transitioned to distance learning, Carlos had to quickly adapt his curriculum. "When I teach, I need to take into consideration that not all of my students have internet access. My classes are now shorter so I use Poll Everywhere to make them more dynamic. Afterwards, I send out a PDF of the material and assignments to provide an alternative source of information."
With Poll Everywhere, I can assess students' progress at the start of every class by asking about a concept from the last session.