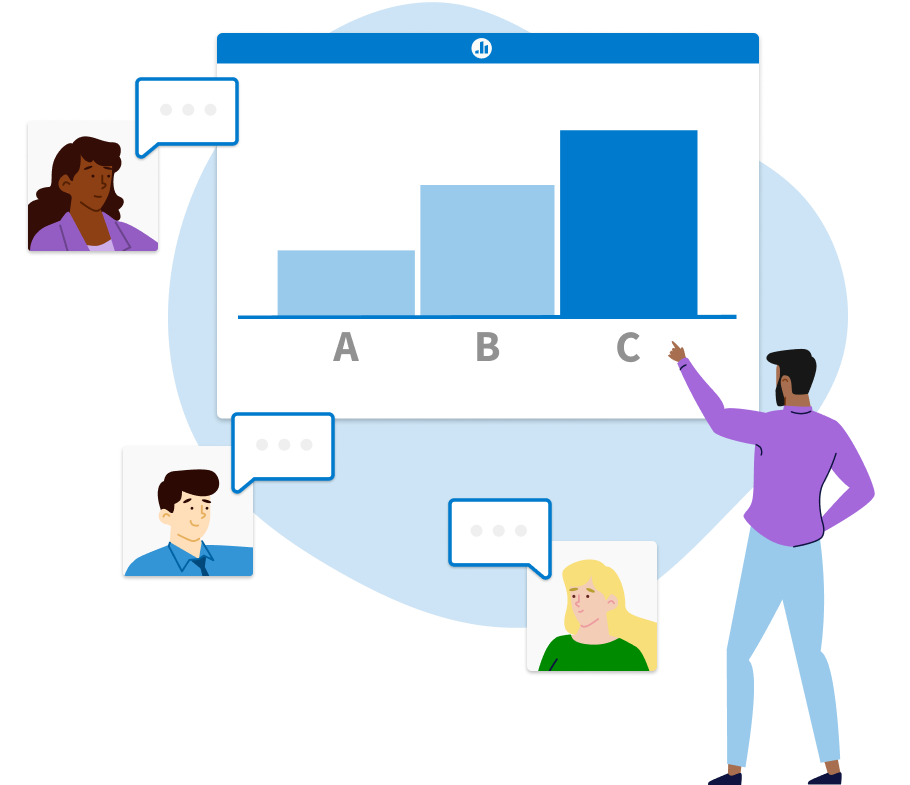 A circular statistical graphic which is divided into slices to illustrate numerical proportion.
Donut charts are the fastest way to visualize responses in proportion to each other. Its a great way to show an audience how much they agree or disagree on a particular topic.
Word cloud
Visualize words from audience comments, questions, and thoughts as a word cloud.
Attendance
Use a "Word of the Day" multiple choice poll to take attendance.
Panel questions
Quickly crowdsource the best audience questions after a panel discussion.