Icebreaker questions that get people talking
Poll Everywhere gives people a discreet way to respond to your icebreakers
Start for free
Create an icebreaker
Create any icebreaker question from a variety of activity types, including multiple choice and word cloud.
Collect responses
The audience responds from the privacy of their own devices. Collect responses online or via SMS texting.
Present results
Responses appear live in your icebreaker as they are received. Share the results in slideware or directly from the web.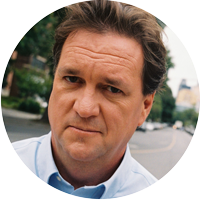 I've used Poll Everywhere in both large lectures and small discussions, and the mix of peer and technological interaction never fails to engage and excite my students.
KEYNOTE SPEAKER
Fully customizable icebreaker questions
Choose the perfect activity for any type of icebreaker, including multiple choice, word cloud, Q&A, and more. You control how the audience responds, and whether or not they see responses from their peers.
Change the look of your activities to match your presentation's style. Present from your favorite slideware, or directly from the web. Poll Everywhere has the tools to make audience interaction a natural part of your presentation.
Read more: 15 tried-and-true meeting ice breaker questions ⟶
Simultaneous audience responses
The audience responds to your Poll Everywhere activities together, all at once. Hear from the entire room in the time it would take one person to stand and respond aloud. Results appear instantly for everyone to see.
You control how the audience responds, whether it's online at your personal Poll Everywhere response web page, or via SMS text messaging. Either way, the audience works from the privacy of devices they already own.
Jumpstart a lively discussion
An icebreaker is only as valuable as its responses. Help the audience open up with an alternative to speaking out that's not speaking in front of the room. Hear from everyone, not only the most vocal.
Poll Everywhere creates a shared space for conversation. Since everyone can see everyone else's responses, people realize they're not alone in how they feel. This puts people at ease, and encourages camaraderies.
Read more: 25 icebreaker questions for live audience polling ⟶

Poll Everywhere has been essential for understanding the experience our audience is actually having, as opposed to imagining what experience they're having.
AUTHOR, BREAKING THROUGH GRIDLOCK
Create your first icebreaker question
Click to create "What one word would you use to describe yourself?" in your account
Create icebreaker