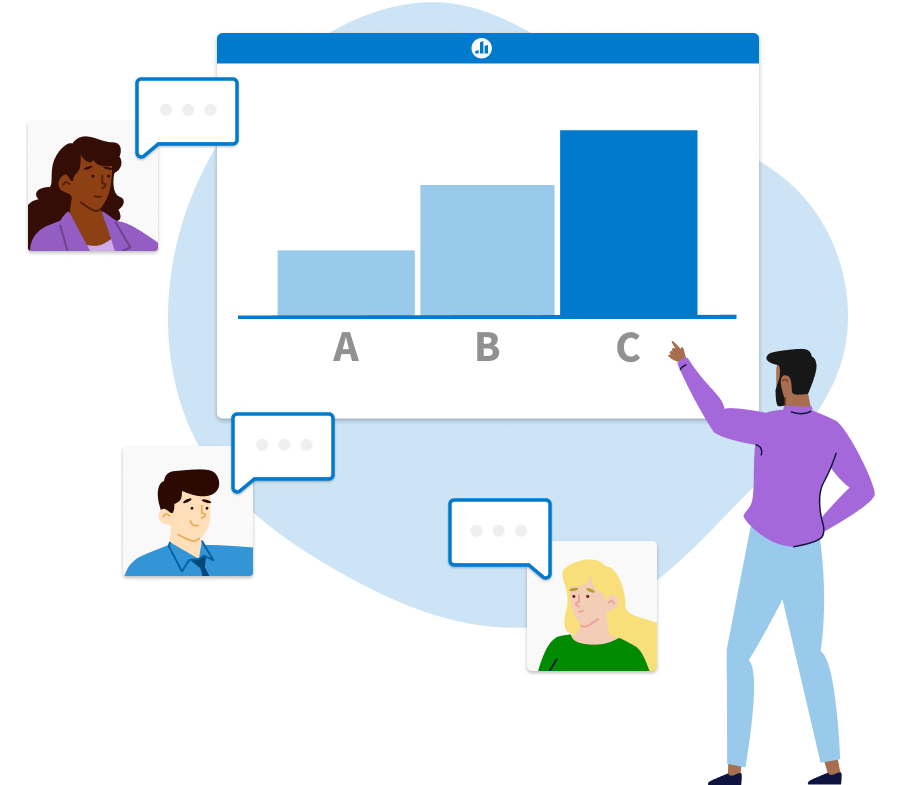 Find out your students' most pressing areas of needs heading into finals week, so you can help your class prepare accordingly.
Post-meeting feedback
Make sure every concern is addressed by asking for final thoughts before wrapping up a meeting.
Company culture questionnaire
Holding onto talented employees means creating a winning culture. Find out precisely what that culture looks like to your team.
Audience demographics
Put subsequent question responses in context by gathering some quick demographic data from the audience.