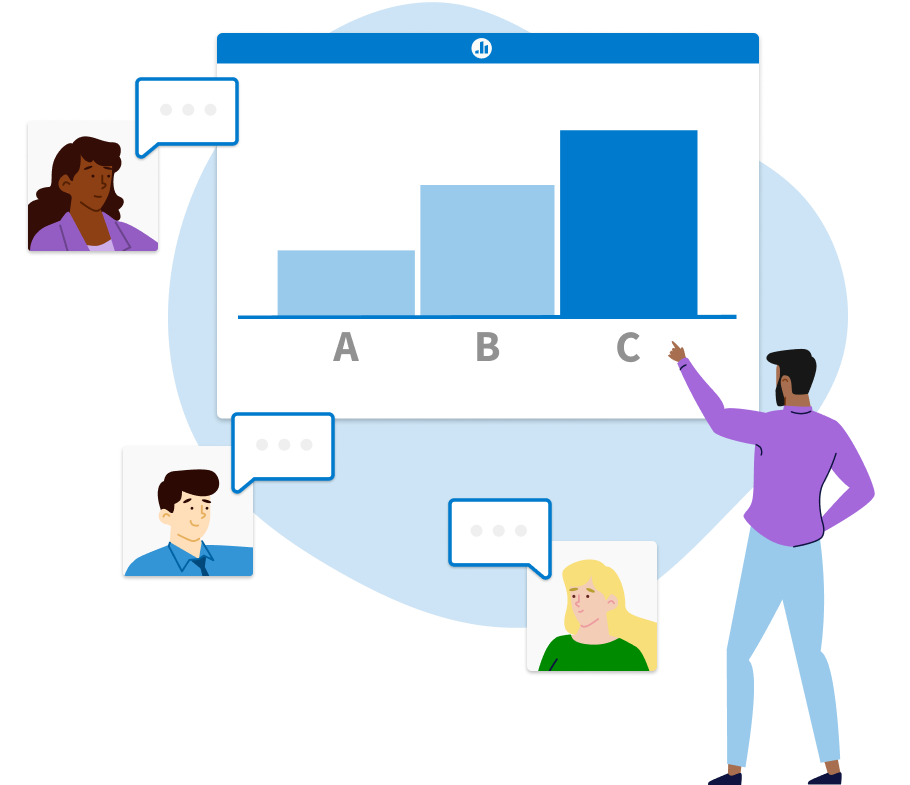 Find out your students' most pressing areas of needs heading into finals week, so you can help your class prepare accordingly.
Question & answer
Audience submits and up/down votes each other's responses.
Audience consensus
Find out the degree to which participants agree with a conclusion on a sliding scale clickable image.
Maintain positivity
Eventually, we will get through this challenging time. Ask your team what they're looking forward to most when that time comes.