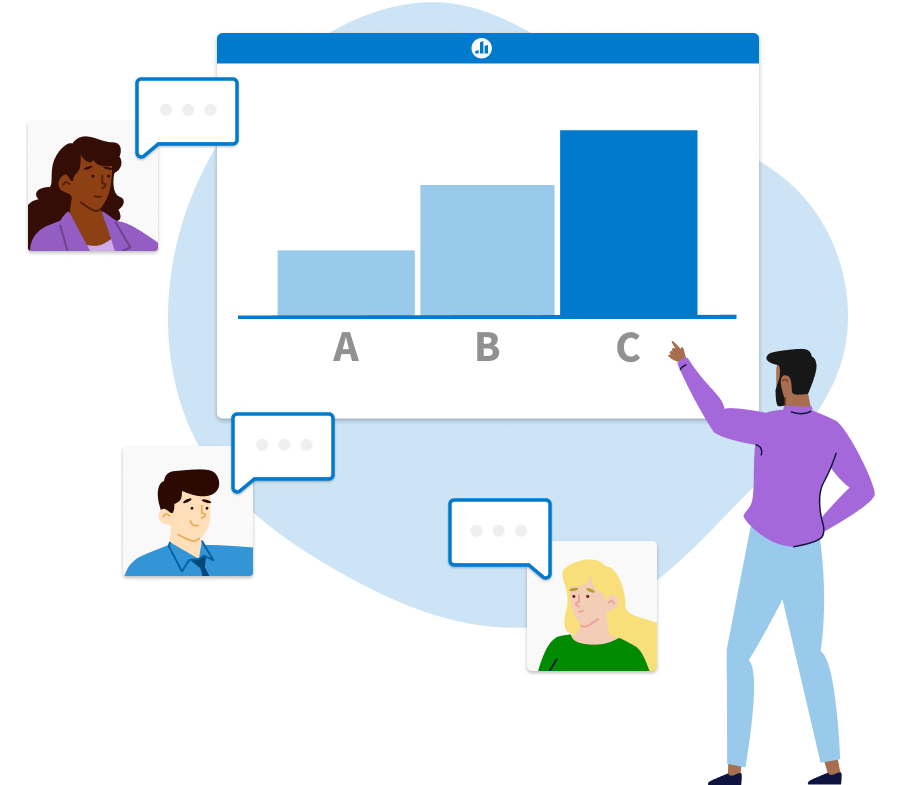 After a brainstorming session, input all ideas and ask participants to rank them in order of relevance.
After a productive brainstorming session there's usually a huge list of ideas that needs to be paired down. Enter those ideas into this ranking activity and let the team pick the top 5 ideas to focus on after the meeting.
Meeting agenda
Get everyone on the same page before your next meeting by collecting discussion topics in advance.
Project feedback
Gather feedback on a project and prioritize the most relevant entries so you can address what matters.
Sprint retrospective
Gather feedback on the last sprint cycle to improve efficiency and productivity during the next sprint.