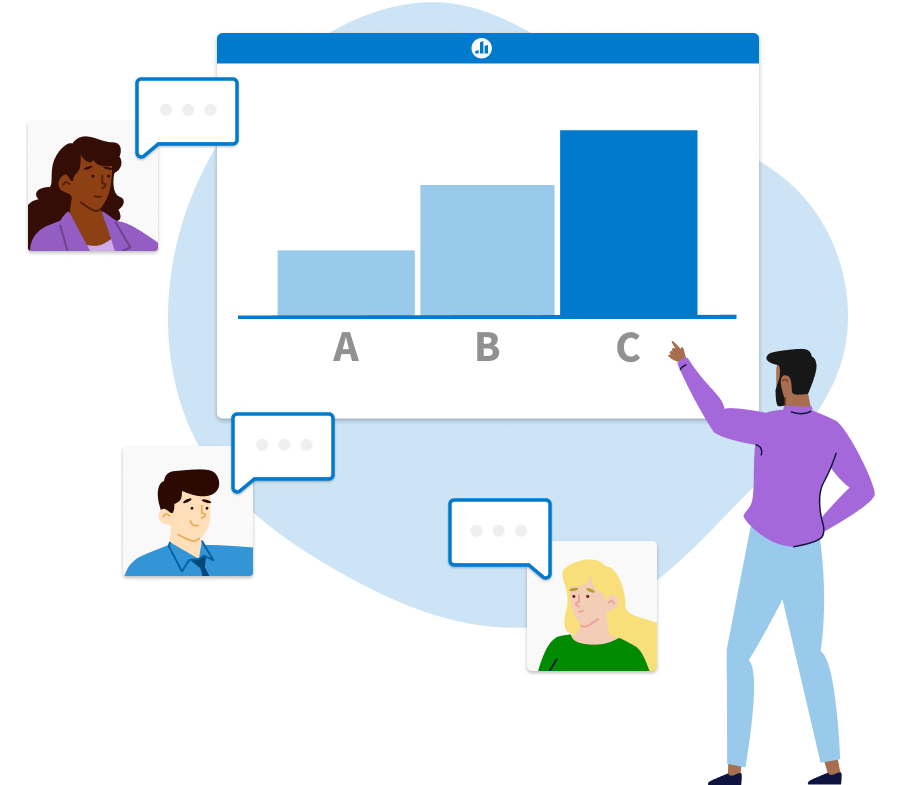 Gather feedback on a project and prioritize the most relevant entries so you can address what matters.
A Poll Everywhere Q&A is a powerful solution for quickly crowdsourcing stakeholder feedback in a single slide.
Participants submit questions or comments using their devices, and can upvote submissions made by their peers. The submissions with the most votes rise to the top of the list, giving you an instant snapshot of popular opinion.
Sprint retrospective
Gather feedback on the last sprint cycle to improve efficiency and productivity during the next sprint.
Meeting agenda
Get everyone on the same page before your next meeting by collecting discussion topics in advance.
Team idea prioritization
After a brainstorming session, input all ideas and ask participants to rank them in order of relevance.