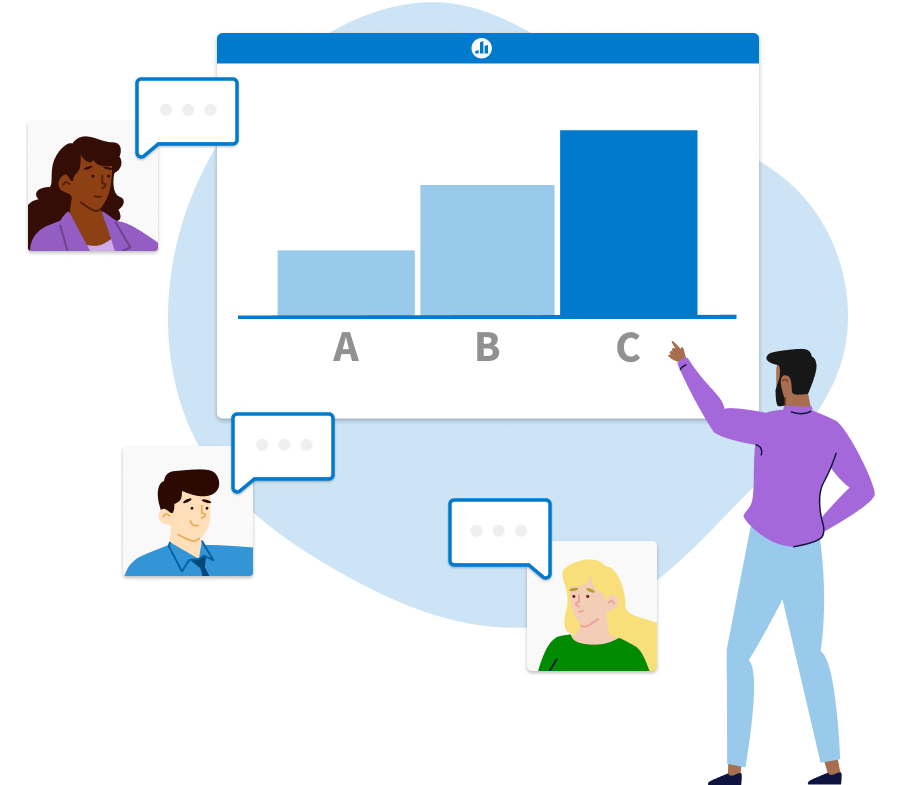 Encourage participants to think less about personal goals and more about team, company, or societal goals.
Help new employees get to know each other by creating a dialogue around their favorite charities.
Participants should be encouraged to share their reasons why a cause or charity is important to them. Understanding the societal issues that are important to individuals can create empathy between them.
WFH essentials
Let your team choose which option has been one they couldn't live without during this new normal.
Myers–Briggs questionnaire
Create common ground among participants by asking them to reveal their Myers-Briggs personality type.
Weekly check-in
Make it a routine to ask your team about challenges they may be facing. Building check-ins into processes is critical during times of crisis.