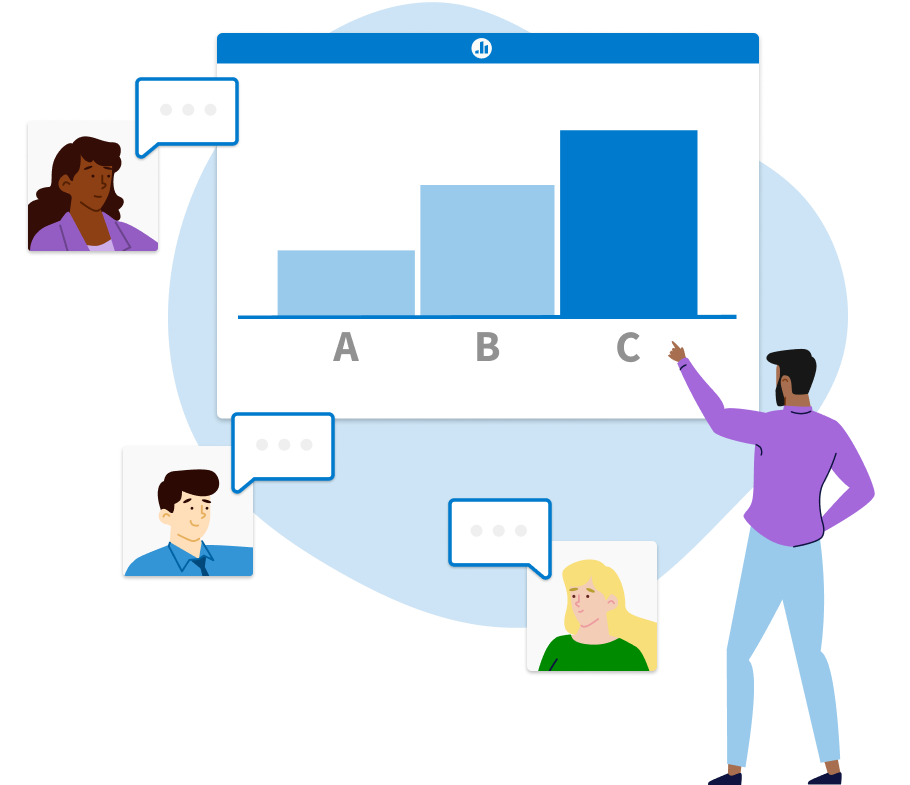 What overarching impression did the conference make on participants? Ask the audience to provide feedback.
Clickable image
Click anywhere on any image to drop a pin.
WFH essentials
Let your team choose which option has been one they couldn't live without during this new normal.
Team goal visualization
Ask your team to specify where focus is needed, so they'll be more likely to direct future actions toward that focus.